January:
Let's go, honey
BY ROSA-JOHAN UDDOH
1st – 31st December 2021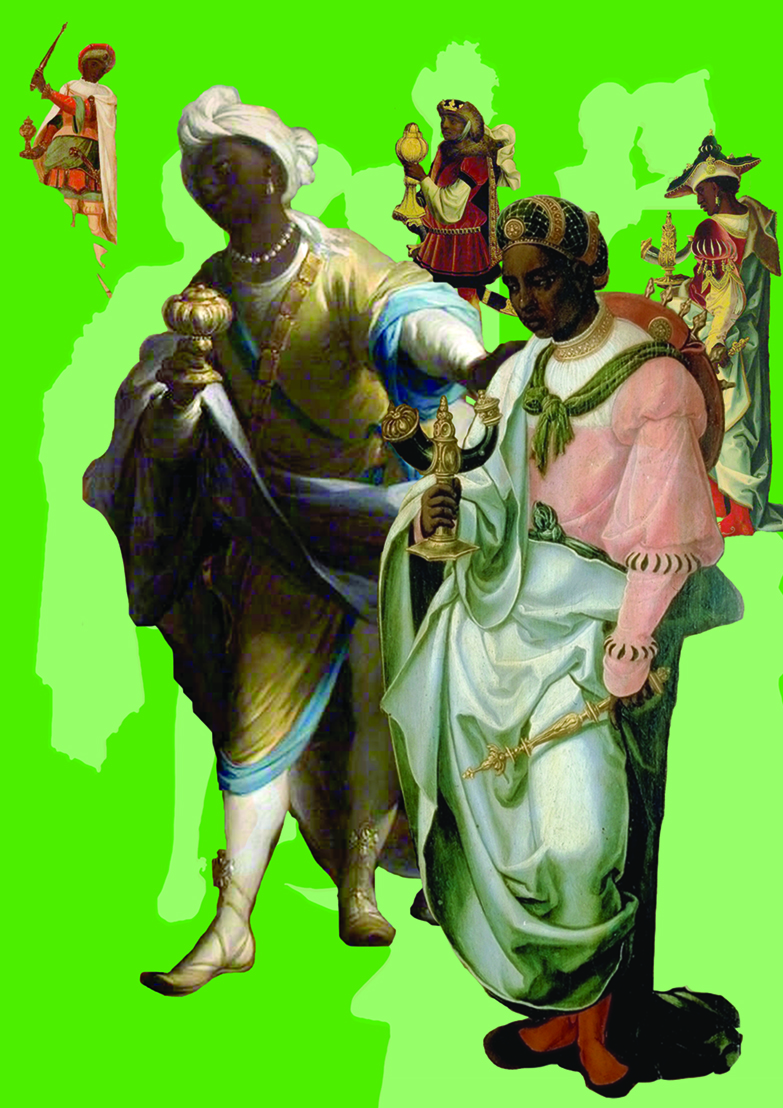 On the Western
Window Pane
'On the Western Window Pane' is a new year long fundraising project organised by the Van Gogh House, presenting 12 artist designed, limited edition posters in its front, West facing window. Rosa-Johan Uddoh has designed our January poster.
Artists and writers were invited to create posters drawing out the many-layered narratives from the building's remarkable history. Each artist has taken their own approach, from coming of age, to colour and unionism. 
About the Artist:
Rosa-Johan Uddoh
Rosa-Johan Uddoh (b.1993, Croydon) is an interdisciplinary artist working towards radical self-love, inspired by Black feminist practice and writing. Through performance, writing and multi-media installation, she explores places, objects and celebrities in British popular culture, and their effects on self-formation. Rosa was the 2020 Stuart Hall Library Resident and is a lecturer in Performance at Central Saint Martins.
About the Poster:
Let's go, honey
"Let's go, honey, 2021 According to Christian tradition, Balthazar was one of the three biblical Magi and later Saint, who visited the infant Jesus after his birth to offer the gift of myrrh. Depicted since medieval times as a lone Black figure in artistic imagery of the Nativity scene, this King is also one of the first encounters of British children with a Black person of importance. Historically, Balthazar is also a figure through which many of the white painters Old Masters and their patrons first constructed 'blackness', often representing a Black person to a European mass-audience for the first time. 'Let's go, honey' (2021), is a digital collage made up of different depictions of Balthazar, taken from historical paintings. Thinking about the real, Black European sitters for these paintings, behind the Christian symbolism, Uddoh's poster brings these once lone Black kings together in friendship groups on a long march to irreversibly change the West.
How was representation of Black people by white Europeans different, pre-slavery?
How do pictures of Black people shape who we contemporary Black people become?
What stories do we tell in the UK about immigrants?
Do they always have to bring gifts?
"Since beginning her research, with the assistance of Nasra Abdullahi, Uddoh has found, catalogued and re-presented around 150 historical 'Balthazars' previously tokenised in 'Adoration' paintings made throughout European history. 'Let's go, honey' is one of a series of studies for a much larger, billboard-style collage, 'Breaking Point', which sees a whole crowd of 'Balthazars' reunited. It is currently on show as part of her show Practice Makes Perfect at The Bluecoat, Liverpool. "
– Rosa-Johan Uddoh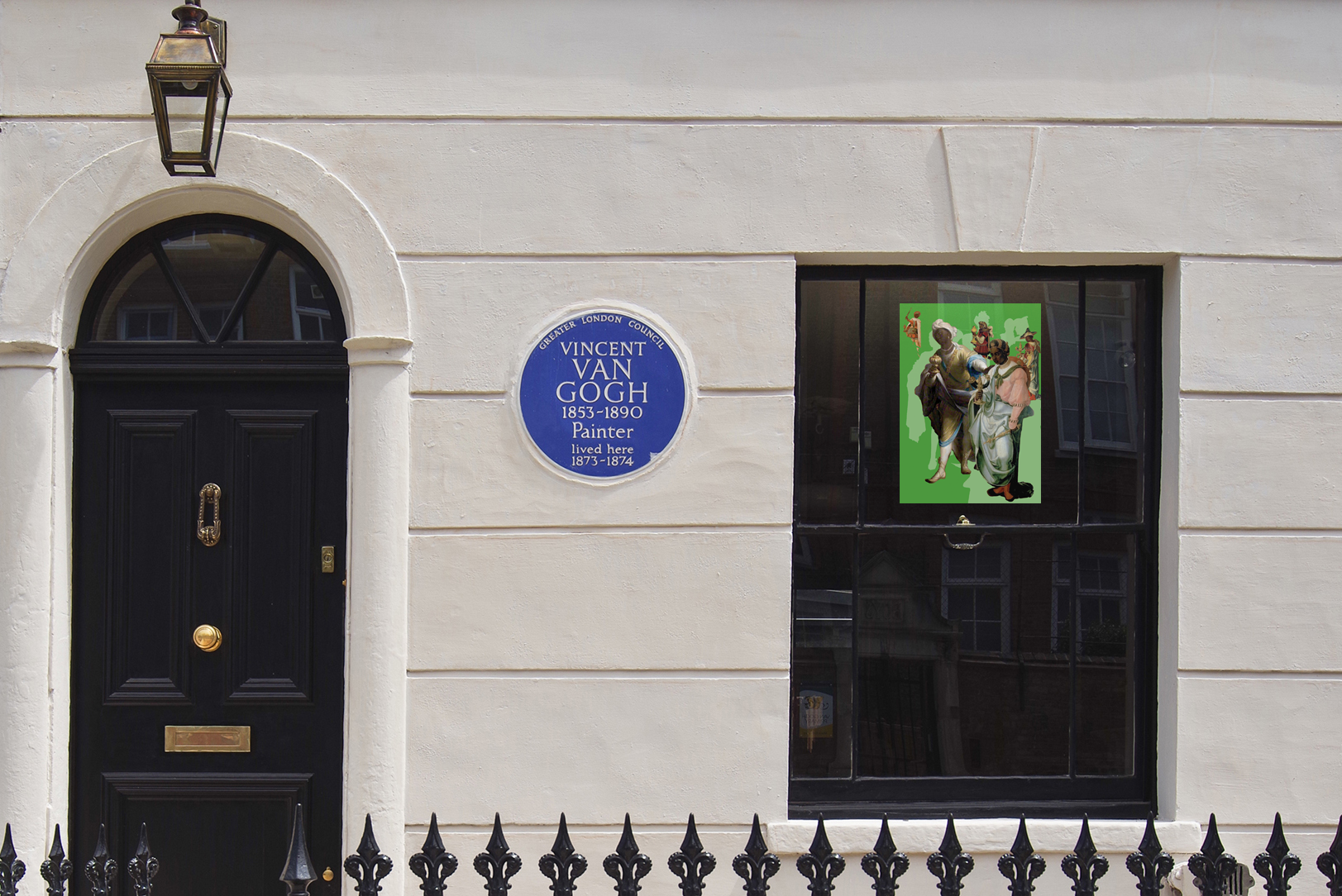 Van Gogh & Keats
A letter from Van Gogh's early days in London contained a transcription of a poem by John Keats called 'The Eve of St. Mark'. One of the verses contains the line 'on the western window panes' and continues to describe how the whole world seems to be reflected and contained in this piece of glass:
'And, on the western window panes,
The chilly sunset faintly told
Of unmatur'd green valleys cold,
Of the green thorny bloomless hedge,
Of rivers new with spring-tide sedge,
Of primroses by shelter'd rills,
And daisies on the aguish hills'
The verse captures Van Gogh House's approach to this project, seeing the building as a portal to an endlessly rich body of themes and conversations.
Further education materials around the influence of Keats on Van Gogh can be found in our Learning area, under Learning Activities
The Project
As with many other small arts organisations, the Van Gogh House was severely affected by the pandemic. By selling posters, Van Gogh House hopes to support the artists involved and use the income to fund future projects.
A new poster will be installed on the first of each month until March 2022, with 12 posters in total. We encourage everyone to place their posters in their windows, and to share  their thoughts and reflections with us.
Get Involved
What do you think about this poster? How would you have responded to Keats' poem? Would you show the poster in your window?
Take part in the conversation by:
filling out our virtual guestbook, click here
writing to our social media
or post us a letter:
87 Hackford Road,
London,
SW9 0RE
UNITED KINGDOM
Artists
Brighid Lowe, Madeleine Pledge, Lesley Sharpe, Allison Katz, Jordan & Frank Baseman, Ye Funa, Katrina Palmer, Aisha Farr & Will Harris, Rosa-Johan Uddoh, Gray Wielebinski, Tom Lovelace and Feifei Zhou.
Acknowledgements
With thanks to Benjamin Arthur Brown for curating the project, Klaudia Bebenek for her help in producing this project, Omnicolour for printing the posters, and to the artists involved.