WELCOME TO
THE VAN GOGH
HOUSE LEARNING AREA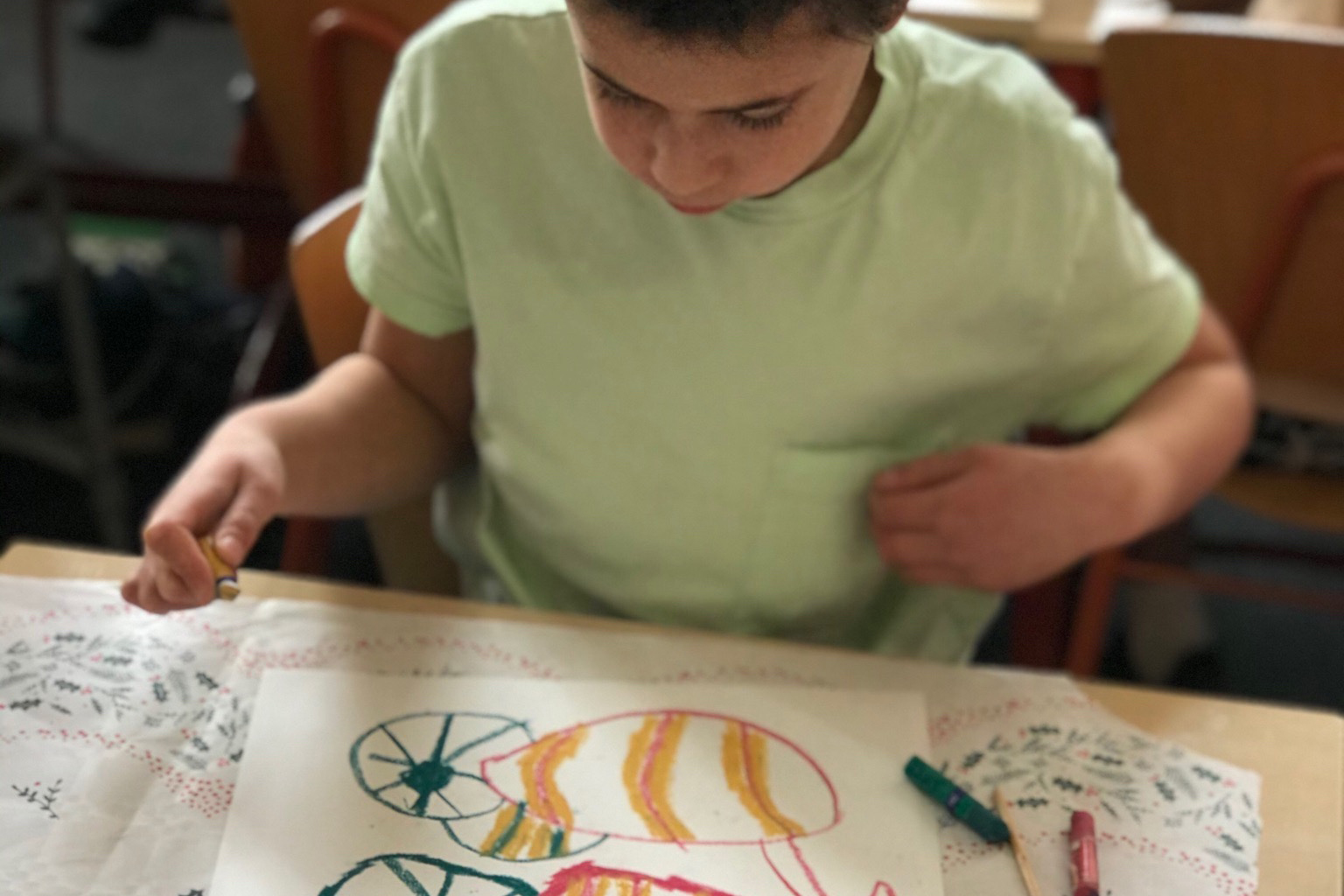 Learning
Van Gogh House is a focus for learning and research.  We provide opportunities  for people to connect with the story of Van Gogh and many wider themes; working with schools, charity partners, academic institutions, artists and our wider community.
Tours
Van Gogh House tours provide visitors with a window into the artist's life. Tours are also a chance to learn about life in a typical London house over the centuries. Our volunteer tour guide scheme gives people from all walks of life the opportunity to learn how to create and lead tours. Our guides carry out ongoing research and produce new knowledge about Van Gogh and the house.
Residencies
We aim to support artists and makers in their professional development. Our artist residencies create opportunities for artists to develop their practice in response to this unique heritage site. Our 2019 residency programme run in partnership with the Royal Drawing School, supported two artists from China to work in Van Gogh House and Dumfries House in Scotland. As part of the residency, two UK artists also worked at our studio in Chengdu, China. The residencies culminated in two exhibitions by all four artists at our nearby sister space San Mei Gallery. Sadly, we've had to suspend the programme because of the pandemic, but we are making plans for our next programme.
Schools
In 2020 we launched a new programme with local schools called Vincent's Treasures.  By working in partnership with Reay School and Oval Learning Cluster, Vincent's Treasures is helping to create more arts based learning opportunities for teachers, children and their families. The project makes Van Gogh's life and 87 Hackford Road the starting point for a host of creative cross curricular activities. These range from map making, to exploring the history of materials, to painting, poetry and working with clay.
Young People
We are building new partnerships to help us to bring more young people into Van Gogh House and our sister space San Mei Gallery. We are currently working with youth workers and young people from CHIPs on Angell Town estate. We are seeking new partners to work with with a view to  supporting young people who want to train in the arts and architecture.
Collection
We hold a collection of books, papers and objects that have been found in the house or kindly donated to us. We are working on completing the conservation and interpretation of our collection so that it is more accessible to the public. Our goal is to create an online archive for learning and research.
Research and Development
We are committed to supporting research and learning in the fields of art history, conservation and traditional building methods. During the refurbishment of Van Gogh House,  we were proud to support apprenticeships in traditional trades. Last year we worked with conservation students at Camberwell College of Art who conserved our archive of paper finds. We are also developing our relationship with City and Guilds of London Art School to provide practical learning opportunities for students on their Art History and Conservation courses.
Get in touch with our Special Projects manager Janet Currier: Janet@vangoghhouse.co.uk to find out more about how to become one of our education partners.