WELCOME TO
THE VAN GOGH
HOUSE LEARNING AREA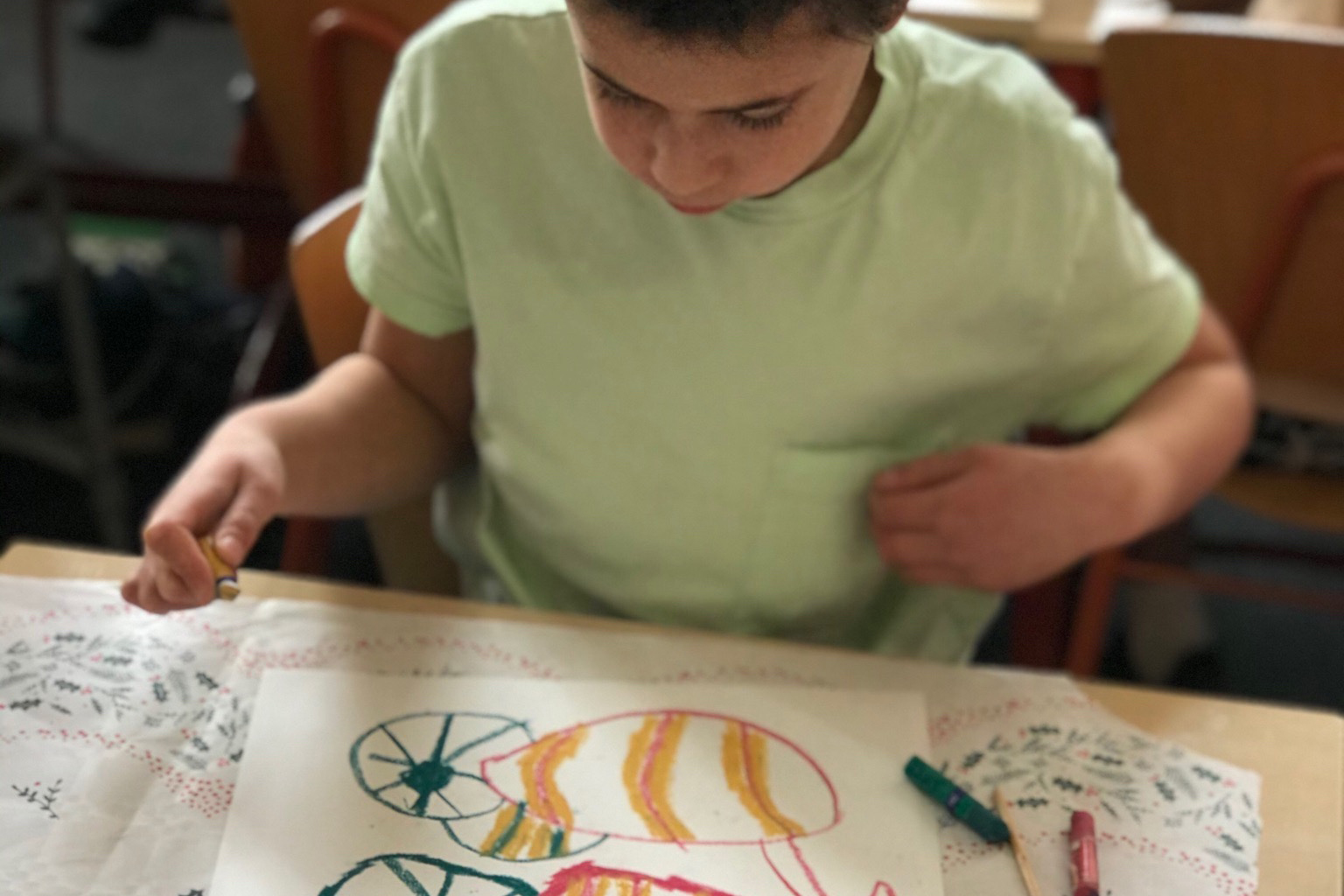 Van Gogh House is a focus for learning and research.  We provide opportunities  for people to connect with the story of Van Gogh and many wider themes; working with schools, charity partners, academic institutions, artists and our wider community.
Schools
In 2020 we launched a new programme with local schools called Vincent's Treasures.  By working in partnership with Reay School and Oval Learning Cluster, Vincent's Treasures is helping to create more arts based learning opportunities for teachers, children and their families. The project makes Van Gogh's life and 87 Hackford Road the starting point for a host of creative cross curricular activities. These range from map making, to exploring the history of materials, to painting, poetry and working with clay.
If you are a school that would like to work with us, get in touch at info@vangoghhouse.co.uk
Community
We often run tours of our exhibitions or organised special projects with charities, social enterprises and community groups, from the hyper-local to further afield. All of our residency artists are also encouraged to work with a community partner on a small workshop or event.
If this sounds like something you or your organisation would be interested in please get in touch at info@vangoghhouse.co.uk
Research and Development
We are committed to supporting research and learning in the fields of art history, conservation and traditional building methods. During the refurbishment of Van Gogh House, we were proud to support apprenticeships in traditional trades. We have worked with a number of universities and courses on special projects, including the Slade at UCL, the Royal College of Art, Camberwell College of Art, City and Guilds of London Art School and the Royal Drawing School.
We also regularly host tours for courses and student groups at a reduced rate, get in touch at info@vangoghhouse.co.uk
Volunteering
Van Gogh House tours provide visitors with a window into the artist's life. Tours are also a chance to learn about life in a typical London house over the centuries. Our volunteer tour guide scheme gives people from all walks of life the opportunity to learn how to create and lead tours. Our guides carry out ongoing research and produce new knowledge about Van Gogh and the house.
To find out more about volunteering opportunities at Van Gogh House, to find out more please visit our 'Jobs' page ⟶