WELCOME TO
THE VAN GOGH
HOUSE LONDON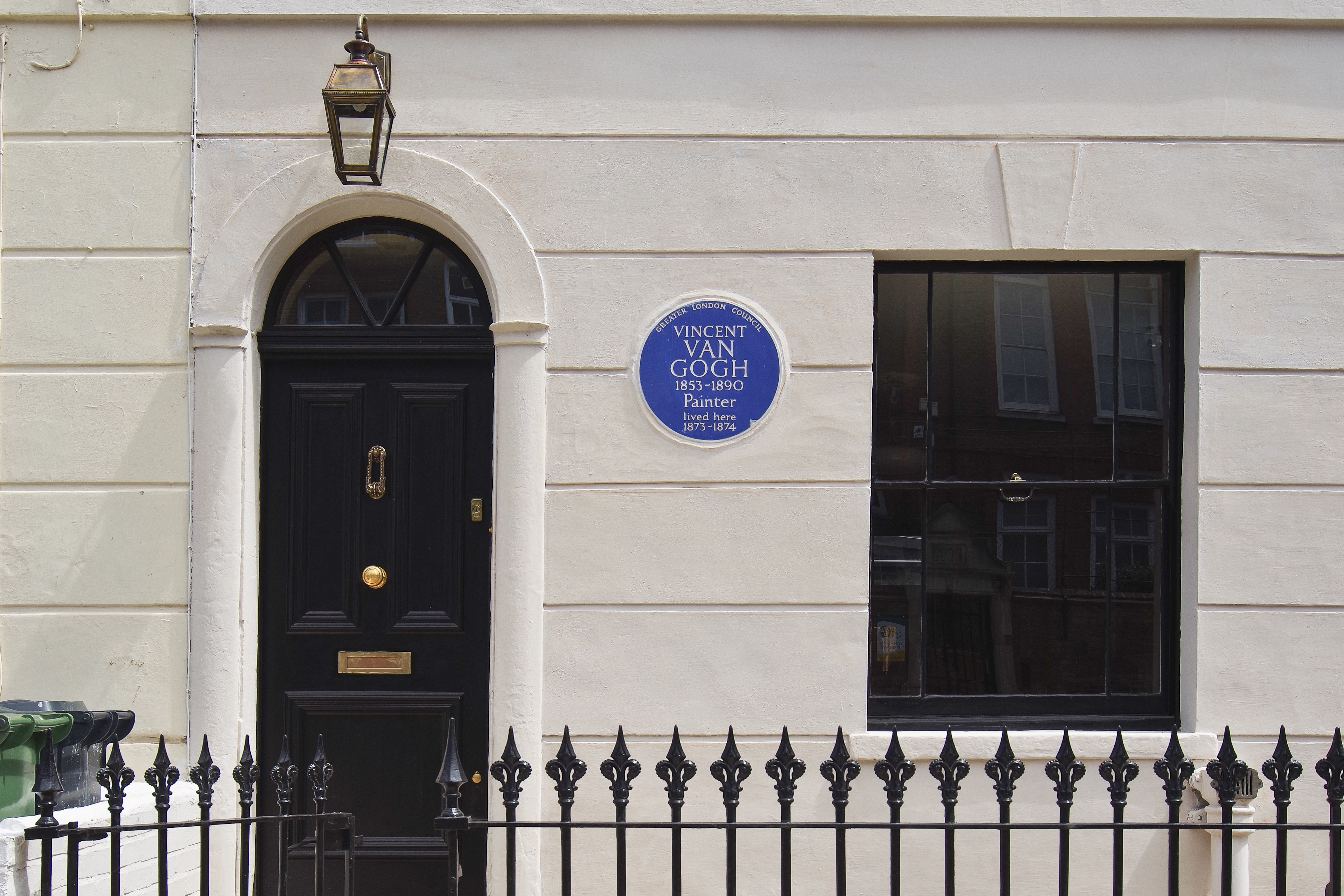 Van Gogh House is a non-profit contemporary arts organisation based in the South London boarding house where a young Vincent Van Gogh lived from 1873-74.
More than a time capsule of Van Gogh's year in Brixton, the house was established in 2019 as a site of creative production and hosts a programme of exhibitions, residencies and events that support contemporary artists to make a living in their lifetime.
Watch our Introductory Film
About the House
87 Hackford Road is a Grade II listed building that has been renovated and conserved by the Wang family.
Built in the 1820s, by 2012 the property had fallen into a state of disrepair. Bordering on dereliction, the building was  purchased at auction by James Wang and Alice Childs, who saw the potential to bring this cultural landmark back to life.
Conservation works took place over the next 7 years, guided by an ambition to save as much existing material as possible, and making sensitive repairs where necessary. It was important for the house to remain first and foremost a dwelling – and not a museum, allowing it to remain in practical use as a home as well as a venue for artist residencies and exhibitions. Read more about the renovation project by following the links below.
Our Programme
The house opened in summer 2019, with a small but dedicated team. Established as a site of creative production, 87 Hackford Road remains dedicated to preserving Van Gogh's remarkable career while supporting the next generation of artists, writers, and designers.
Our programme is split between live-in residencies, which take place across the spring and summer, an annual exhibition and events programme in the Autumn, and year-round guided tours at the end of every month.
Van Gogh House London & Gallery CIC
Van Gogh House is a registered Community Interest Company (a CIC), and manages the operations of Van Gogh House and San Mei Gallery. The two galleries are a five minute walk apart from one another, and our small team work across both spaces.
The Wang family continue to drive the project forward, with Alice Childs taking on the role of Director. Born in Lambeth, Alice has a strong connection to the local area, and together with her husband James saw the opportunity to protect a vital piece of local history by purchasing and conserving Van Gogh House. Two of Alice and James' daughters, Livia and Eleanor, have been heavily involved in the conception, creative direction and management of Van Gogh House and San Mei Gallery from the beginning, transforming them into the arts spaces you see today.