AUGUST:
SUMMER 2021 BY JORDAN & FRANK BASEMAN
1st – 31st August 2021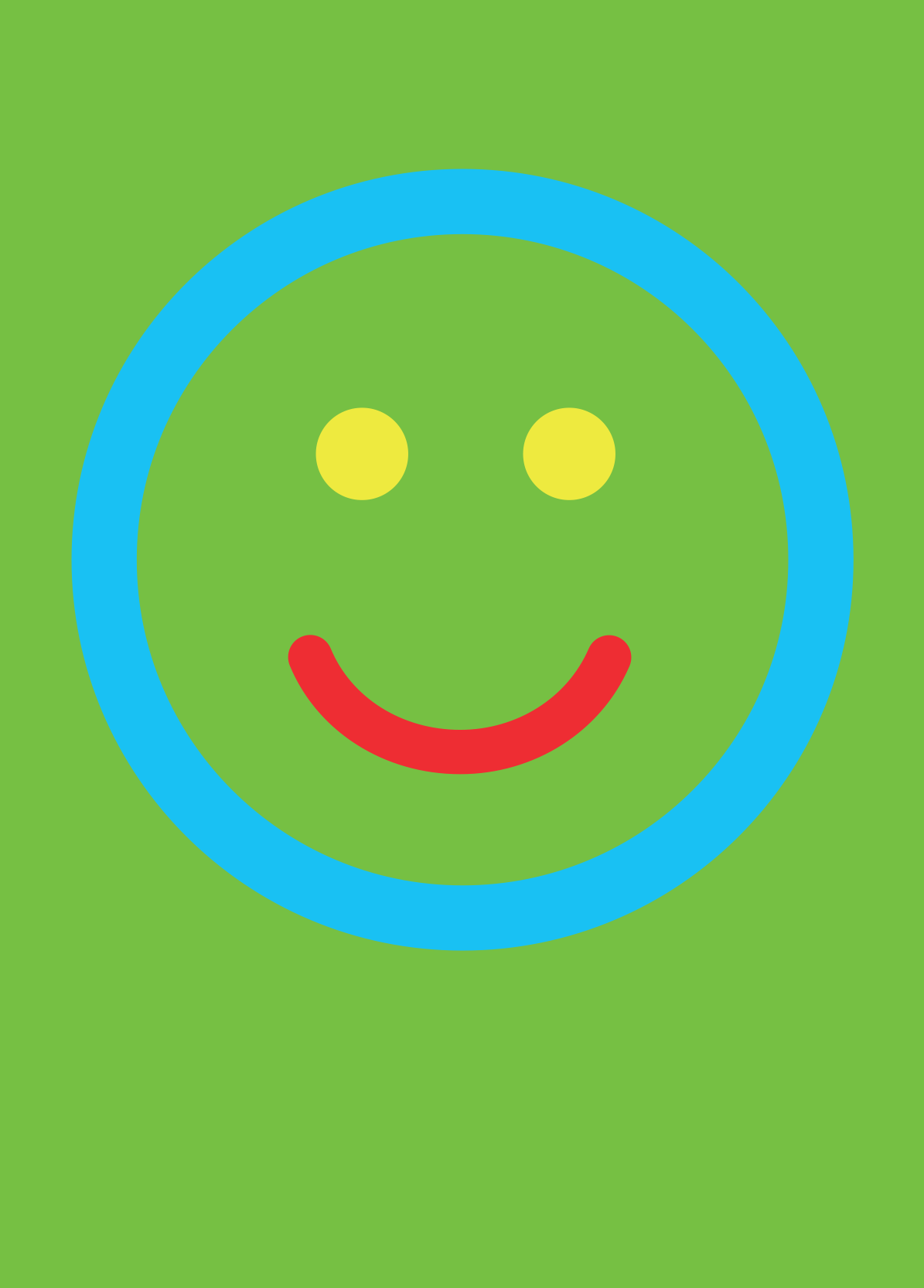 On the Western
Window Pane
'On the Western Window Pane' is a new year long fundraising project organised by the Van Gogh House, presenting 12 artist designed, limited edition posters in its front, West facing window. Brothers Jordan and Frank Baseman have made our August poster.
Artists and writers were invited to create posters drawing out the many-layered narratives from the building's remarkable history. Each artist has taken their own approach, from coming of age, to colour and unionism. 
About the Artists:
Jordan & Frank Baseman
Jordan Baseman is a visual artist and filmmaker. He received a BFA from Tyler School of Art, Philadelphia, Pennsylvania and an MA from Goldsmith's College, University of London. Baseman is currently the Reader in Time Based Media, Senior Tutor in Moving Image at the Royal College of Art, London. Baseman has a long history of creating projects in collaboration with UK-based and international, not-for-profit and public institutions. The artworks are installations, audio works, and single-screen films. Jordan Baseman's films are frequently featured in international exhibitions and film festivals. Jordan Baseman is represented by Matt's Gallery London.
Frank Baseman is a Graphic Designer (Baseman Design Associates), Letterpress Printer (Base Press), and Professor in the Visual Communication Design program at Thomas Jefferson University in Philadelphia, Pennsylvania, USA, where he has taught since 1998. He received a BA from Penn State University and an MFA from Tyler School of Art, Philadelphia,  Pennsylvania, USA. His work has received recognition from numerous national and international communication organizations, design exhibitions and publications.
About the Poster:
Summer 2021
The Summer 2021 Smiley Face image was originally made by my brother Frank for a letterpress publication that he was producing. Currently, in the United Kingdom, the Smiley Face speaks to most people of rave culture and the 2nd Summer of Love from the late 1980s. The original Smiley Face itself was made by graphic artist Harvey Ross Ball, who in 1963 had been hired by an insurance company to create posters to cheer up employees after a particularly difficult year. In the early 1970s the Have a Nice Day smiley and maxim were everywhere across the United States. Everywhere. Stickers, buttons, badges, posters, t-shirts appeared everywhere… Almost overnight. The Have a Nice Day smiley actually started out as a Have a Happy Day smiley and was coined by two brothers from Philadelphia, Pennsylvania. They were the ones who made and sold the stickers, buttons, badges, posters, t-shirts…
I love the Smiley Face. The stupid, joyous, Smiley Face. Over the past 18 months, I have thought a lot about that stupid, joyous Smiley Face. Nirvana's Wasted Smiley Face. When I saw my brother's smiley, I immediately knew that I wanted to steal it, to use it as the foundation for this poster. The colors for our Summer 2021 Smiley Face are rooted in the Philadelphia Sunflowers (one of five Sunflower paintings). Me and two of my brothers were born in Philadelphia. The Sunflowers painting in the Philadelphia Museum of Art are really wild, bursting out all over the place. Their energy is startling.
It is my hope that Summer 2021 brings some joy to the neighborhood of the Van Gogh House, to the School across the street, to the people walking/passing by. Even if everyone thinks it's stupid, it's difficult not to smile in return.
– Jordan Baseman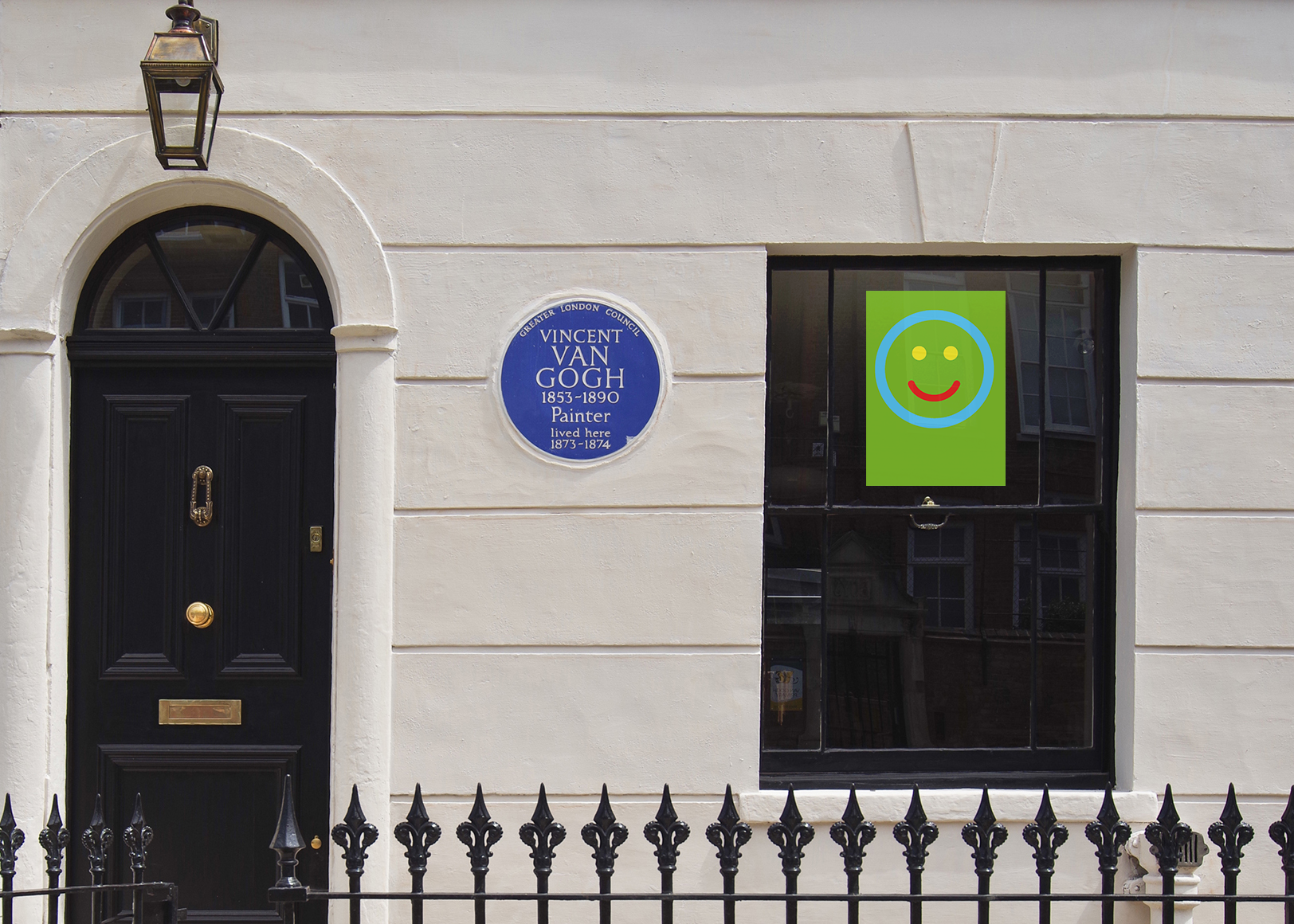 Van Gogh & Keats
A letter from Van Gogh's early days in London contained a transcription of a poem by John Keats called 'The Eve of St. Mark'. One of the verses contains the line 'on the western window panes' and continues to describe how the whole world seems to be reflected and contained in this piece of glass:
'And, on the western window panes,
The chilly sunset faintly told
Of unmatur'd green valleys cold,
Of the green thorny bloomless hedge,
Of rivers new with spring-tide sedge,
Of primroses by shelter'd rills,
And daisies on the aguish hills'
The verse captures Van Gogh House's approach to this project, seeing the building as a portal to an endlessly rich body of themes and conversations.
Further education materials around the influence of Keats on Van Gogh can be found in our Learning area, under Learning Activities
The Project
As with many other small arts organisations, the Van Gogh House was severely affected by the pandemic. By selling posters, Van Gogh House hopes to support the artists involved and use the income to fund future projects.
A new poster will be installed on the first of each month until March 2022, with 12 posters in total. We encourage everyone to place their posters in their windows, and to share  their thoughts and reflections with us.
Get Involved
What do you think about this poster? How would you have responded to Keats' poem? Would you show the poster in your window?
Take part in the conversation by:
filling out our virtual guestbook, click here
writing to our social media
or post us a letter:
87 Hackford Road,
London,
SW9 0RE
UNITED KINGDOM
Artists
Brighid Lowe, Madeleine Pledge, Lesley Sharpe, Allison Katz, Jordan & Frank Baseman, Ye Funa, Katrina Palmer, Aisha Farr & Will Harris, Rosa-Johan Uddoh, Gray Wielebinski, Tom Lovelace and Feifei Zhou.
Acknowledgements
With thanks to Benjamin Arthur Brown for curating the project, Klaudia Bebenek for her help in producing this project, Omnicolour for printing the posters, and to the artists involved.