March:
Looking out of the window
BY FEIFEI ZHOU
1st – 31st March 2022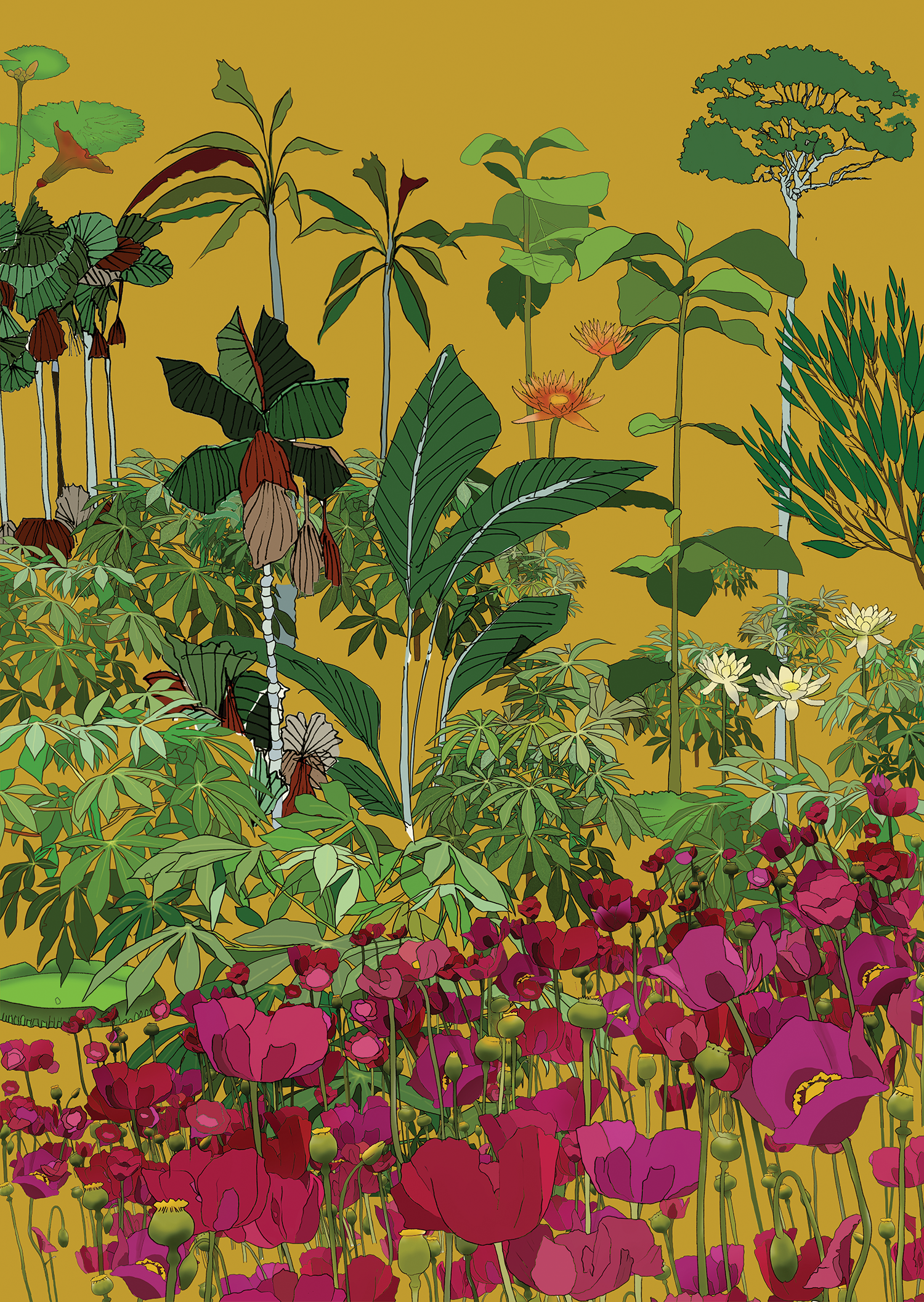 On the Western
Window Pane
'On the Western Window Pane' is a new year long fundraising project organised by the Van Gogh House, presenting 12 artist designed, limited edition posters in its front, West facing window. Feifei Zhou has designed our February poster.
Artists and writers were invited to create posters drawing out the many-layered narratives from the building's remarkable history. Each artist has taken their own approach, from coming of age, to colour and unionism. 
About the Artist:
Feifei Zhou
Feifei Zhou is a Chinese-born spatial and visual designer. She was a guest researcher at Aarhus University Research on the Anthropocene (AURA), during which she co-edited the digital publication Feral Atlas: The More-than-Human Anthropocene (Stanford University Press, 2020) with anthropologists Anna Tsing, Jennifer Deger, and Alder Keleman Saxena. Her work explores spatial, cultural, and ecological impacts of the industrialized built and natural environment. She currently teaches MA and BA Architecture at Central Saint Martins, London.
About the Poster:
Looking out of the window
"Look out of the window, what do you see?
The excerpt from John Keats's poem describes a vivid view from his window: the hedge, the river, the primroses, the daisies on the hill… It illustrates a beautifully curated natural landscape.
"Looking out of the window" is a fantastical depiction of a "beautiful" view – an assemblage of various plant species crowding together, each taken from the drawing series of the digital publication Feral Atlas: The More-than-Human Anthropocene. Each plant species participates in a series of historical events of ecological catastrophe caused by humans but went out of human control. If you are interested in knowing more about the uncontrollable ecological effects caused by human infrastructures, please go to feralatlas.org."
– Feifei Zhou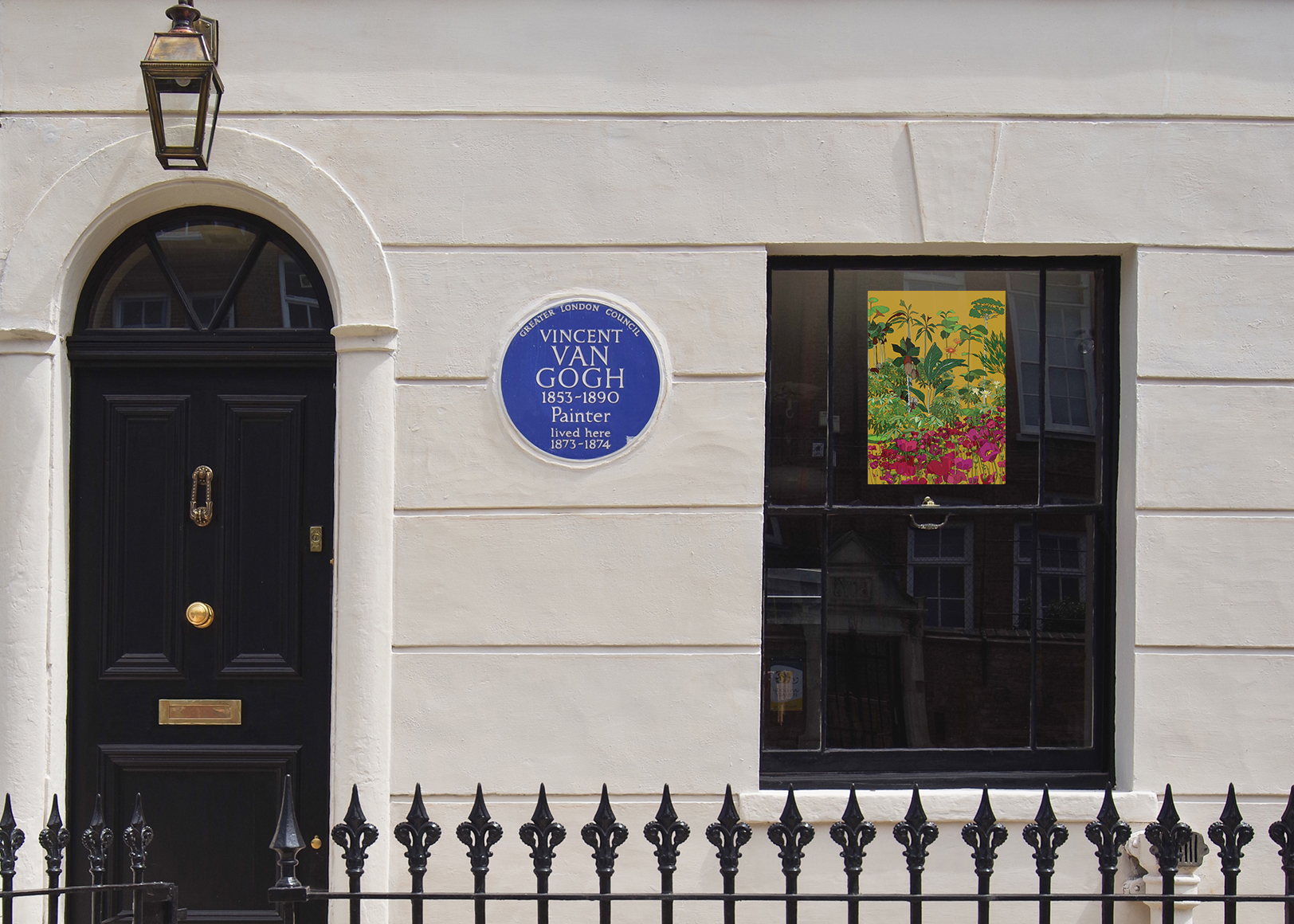 Van Gogh & Keats
A letter from Van Gogh's early days in London contained a transcription of a poem by John Keats called 'The Eve of St. Mark'. One of the verses contains the line 'on the western window panes' and continues to describe how the whole world seems to be reflected and contained in this piece of glass:
'And, on the western window panes,
The chilly sunset faintly told
Of unmatur'd green valleys cold,
Of the green thorny bloomless hedge,
Of rivers new with spring-tide sedge,
Of primroses by shelter'd rills,
And daisies on the aguish hills'
The verse captures Van Gogh House's approach to this project, seeing the building as a portal to an endlessly rich body of themes and conversations.
Further education materials around the influence of Keats on Van Gogh can be found in our Learning area, under Learning Activities
The Project
As with many other small arts organisations, the Van Gogh House was severely affected by the pandemic. By selling posters, Van Gogh House hopes to support the artists involved and use the income to fund future projects.
A new poster will be installed on the first of each month until March 2022, with 12 posters in total. We encourage everyone to place their posters in their windows, and to share  their thoughts and reflections with us.
Get Involved
What do you think about this poster? How would you have responded to Keats' poem? Would you show the poster in your window?
Take part in the conversation by:
filling out our virtual guestbook, click here
writing to our social media
or post us a letter:
87 Hackford Road,
London,
SW9 0RE
UNITED KINGDOM
Artists
Brighid Lowe, Madeleine Pledge, Lesley Sharpe, Allison Katz, Jordan Baseman, Ye Funa, Katrina Palmer, Aisha Farr & Will Harris, Rosa-Johan Uddoh, Gray Wielebinski, Tom Lovelace and FeiFei Zhou.
Acknowledgements
With thanks to Benjamin Arthur Brown for curating the project, Klaudia Bebenek for her help in producing this project, Omnicolour for printing the posters, and to the artists involved.