AUTUMN COMMISSION OPEN
Harold Offeh's
We Came Here
September 2022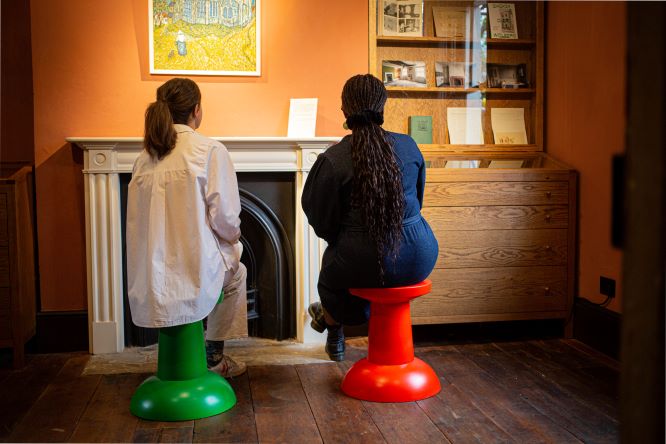 Van Gogh House are delighted to celebrate the opening of Harold Offeh's installation on migration, place and lived history.
Private View
Earlier this month we were delighted to open Harold Offeh's autumn commission, 'We Came Here', a sound and sculptural installation that draws on ideas of migration, place and lived history. The exhibition, on until 18 December,  manifests as a conversation across a century; between 20-year old Vincent Van Gogh who in 1873 had just arrived in Stockwell; and 20-year old Olive Morris, a Jamaican-born, Brixton-based community leader, who in 1972 was campaigning for feminist, black and squatters' rights.
Artists, journalists, and friends from the local community stepped into 87 Hackford Road to discover sculptures in the form of large-scale map pins which can be used to sit and listen to fragments of conversation between Vincent and Olive that seemingly emit from the fabric of the house.
On hand to facilitate conversation and encourage interaction with the historical materials on display in the house were our new Community Engagement Guides, young people who are migrants through lived experience or by heritage. You'll get to meet the team, made possible thanks to the support of Art Fund,  if you book on to one of our tours or events. We also spied a few visitors contributing to our audio archive on experiences of migration in Brixton.
The evening was made all the merrier by the debut of the Harold Offeh x Brixton Brewery Artist's Pale Ale, aptly named 'Vincent and Olive',  featuring an exclusive design inspired by the exhibition. You can pop down to Brixton Brewery's Tap Rooms to buy yourself a can!
All in all, an exciting start to a jam-packed season at Van Gogh House.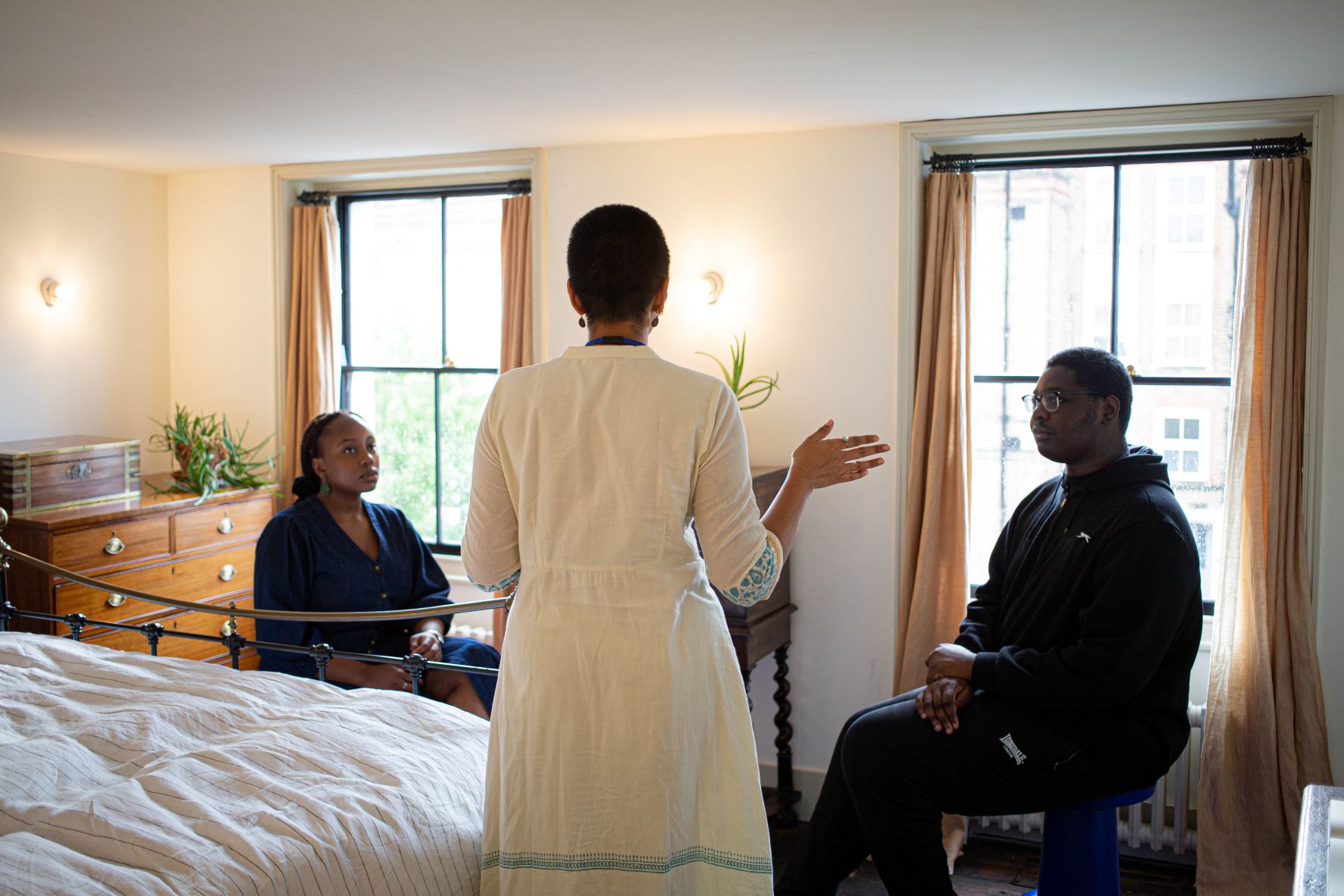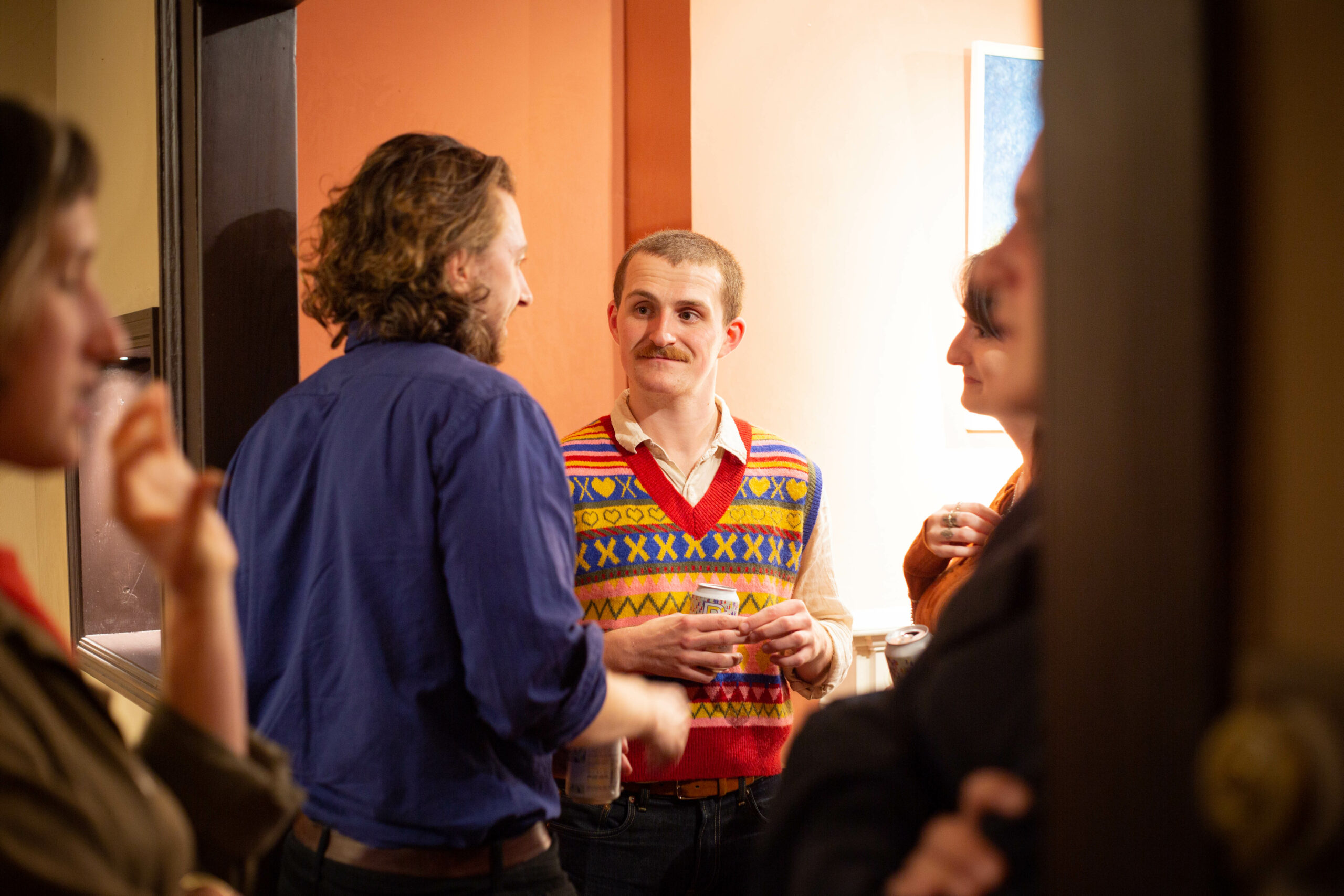 Artist's Talk
Thursday 20th October
6.30pm
Artist Harold Offeh will speak about his work and his exhibition, 'We Came Here', at Van Gogh House. £7.50, with a 10% discount for friends of Van Gogh House.
Acknowledgements
We would like to thank the Art Fund for awarding us a Student Opportunities Grant, which supports this exhibition, and Brixton Brewery for their collaboration on our Artist's Pale Ale, 'Vincent and Olive', which you can buy at Van Gogh House until the 15th September and then at Brixton Brewery's Tap Rooms.