WE CAME HERE
Harold Offeh
8th September – 18th December 2022
Open: Wednesday–Saturday, 12-6pm (last entry 5.30pm)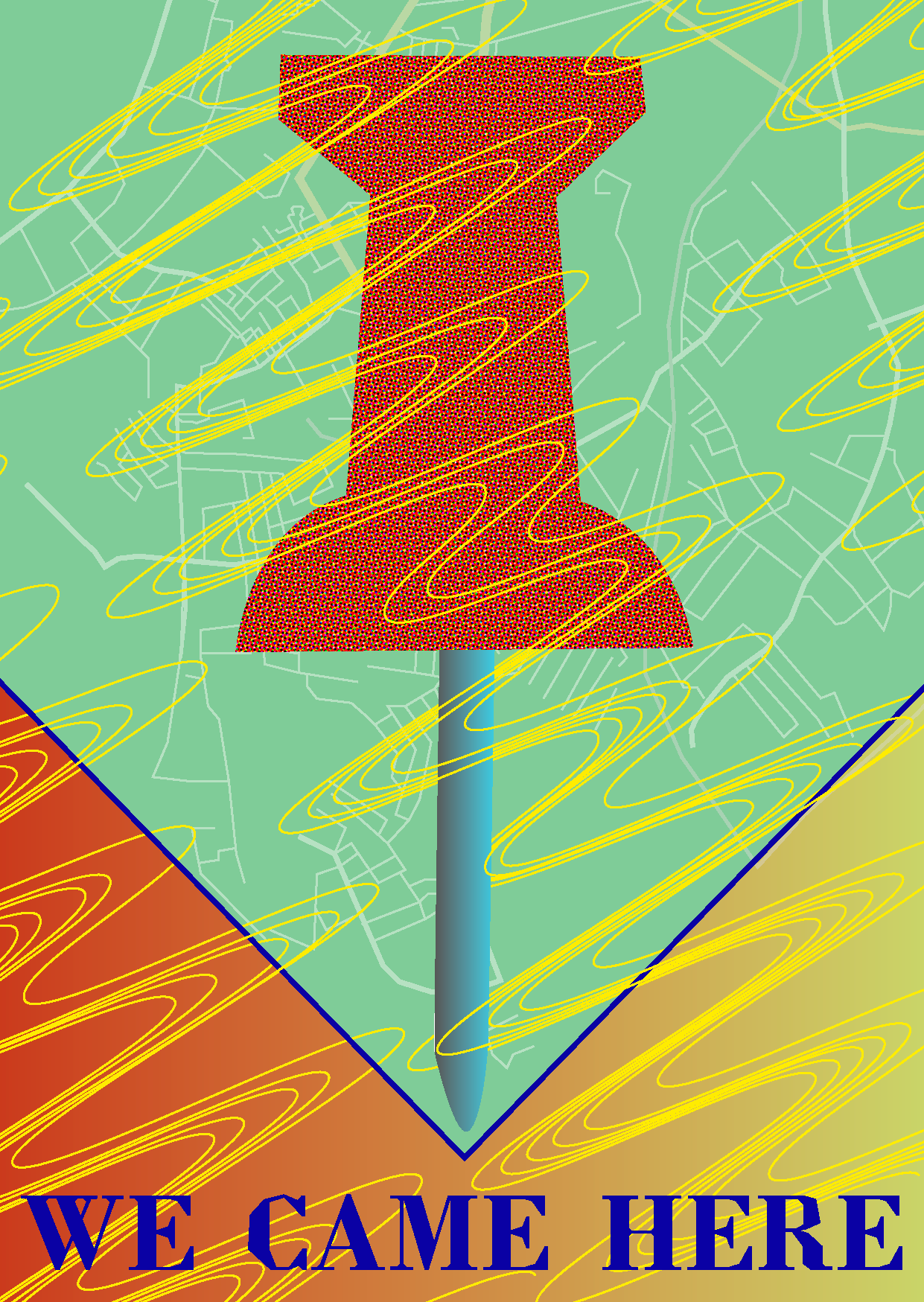 Van Gogh House presents We Came Here, a sound and sculptural installation work by artist Harold Offeh that draws on ideas of migration, place and lived history.
About the Exhibition
We Came Here manifests as a conversation across a century; between 20-year old Vincent Van Gogh who in 1873 had just arrived in Stockwell; and 20-year old Olive Morris, a Jamaican-born, Brixton-based community leader, who in 1972 was campaigning for feminist, black and squatters' rights. The imagined dialogue between artist and activist will explore their shared and divergent experiences of London, social justice and the development of personal and socio-political consciousness. In other audio testimonies drawn from historic archives, more young migrants to Brixton and Lambeth will tell their stories.
Exploring the life of the twenty-year old Vincent Van Gogh during his tenure at Hackford Road, Offeh became intrigued by the idea of the artist as a 'migrant' in London. During a three-month residency at Van Gogh House in 2021, Offeh investigated Lambeth Archives, Black Cultural Archives and other historical sources researching the history of immigration to Stockwell and Brixton since Van Gogh left London over a century ago. We Came Here builds on these stories and narratives, mapping on the perspectives of young migrants arriving in contemporary London, to build an idiosyncratic collection of accounts across generations.
We invite visitors to continue these contributions to Stockwell and Brixton's oral history. Scan the QR code to record and be added to the We Came Here audio archive; and listen to the exclusive archival recordings.
Harold Offeh
Harold Offeh is an artist working in a range of media including performance, video, photography, learning and social arts practice. Offeh is interested in the space created by the inhabiting or embodying of histories. He employs humour as a means to confront the viewer with historical narratives and contemporary culture.
He has exhibited widely in the UK and internationally including Tate Britain and Tate Modern, South London Gallery, Turf Projects, London, Kettle's Yard, Cambridge, Wysing Art Centre, Studio Museum Harlem, New York, MAC VAL, France, Kunsthal Charlottenborg, Denmark and Art Tower Mito, Japan. He studied Critical Fine Art Practice at The University of Brighton, MA Fine Art Photography at the Royal College of Art and recently completed a PhD by practice exploring the activation of Black Album covers through durational performance. He lives in Cambridge and works in London, UK. He is currently a tutor in MA Contemporary Art Practice at the Royal College of Art.
Tickets
Tickets:
Full Price – £7.50
16-25, Students, OAP, Unemployed, Disabled – £4.00
Friends of Van Gogh House – £3.75 (with further discounts on tours, events and shop. Sign up here ⟶)
National Art Pass holders – £3.75
Free for under 16s, Museums Association and ICOM members
As part of Lambeth Heritage Festival, Lambeth residents (with proof of address) receive a 50% discount on tickets for the month of September
Guided visits
We Came Here is activated by Community Engagement Guides who welcome visitors into Van Gogh House. Join a 'guided visit' of Harold Offeh's exhibition at 1pm or 3pm depending on the day, and learn a bit more about the background to the exhibition and the wider themes surrounding it:
Wednesdays – 3pm
Thursdays – 1pm
Fridays – 3pm
Saturdays – 1pm
Sundays-3pm
The price of the tour is the same as a general admission ticket. If you have a tour ticket, you do not need to book an additional general admission ticket. A £45 group ticket can be purchased for a group of 6 – 10 people. Booked here  ⟶
If you would like to book a bigger group, or organise a private tour at a time of your choosing, please contact info@vangoghhouse.co.uk. Discounts are available for charities and community organisations.
Public Programme
& Events
Past
Open House Festival, Weekend of 10th & 11th September, 10am – 6pm. FREE ENTRY ⟶
Vincent and Olive Walk, 18th September, 2pm – 6pm. FREE ⟶
Joint Tour of We Came Here and NOIRES, 15th October, 3pm – 4.30pm. £7.50 & concessions (same price as exhibtion entry) ⟶
Harold Offeh Artist Talk, 20th October, 6.30pm. £7.50 & 10% discount for Friends of Van Gogh House ⟶
Tour to celebrate Black History, 29th October. £12 & 10% discount for Friends of Van Gogh House ⟶
Ackee & Saltfish: Screening and Oceanic Dance Workshop with Juliette Gampert & Chucky Xclusiv, 6th November 5 – 7pm. £10 ⟶
Writing workshop with Abel Shah, 12th November, 10.30am. FREE ⟶
The Ballad of Olive Morris & Other Stories, and evening of films at the Brixton Ritzy, 17th November, 6.30 – 8pm. £10 + concessions
Guided visit to the Olive Morris Archives at the Minet Library, 25th November, 1 – 3pm FREE, Booking Essential ⟶
Winter weekend with our Hackford Road Neighbours. Weekend of 3rd & 4th December, 12 – 6pm.
Community
Private tours led by our Community Engagement Guides are available for group bookings with discounts for charities and community organisations. For further information please contact info@vangoghhouse.co.uk
A series of coffee mornings, free to attend for members from local communities, will be held on the following dates:
16th December, 10am – 12pm
Please get in touch to find out more.
Acknowledgements
We would like to thank the Art Fund for awarding us a Student Opportunities Grant, which supports this exhibition, and Brixton Brewery for their collaboration on our Artist's Pale Ale, 'Vincent and Olive', which you can buy at Van Gogh House until the 15th September and then at Brixton Brewery's Tap Rooms.