A CLEAR COMFORT
Ian Giles
Performances 29th June – 2nd July 2023
7-pm; Sunday Matinee, 12pm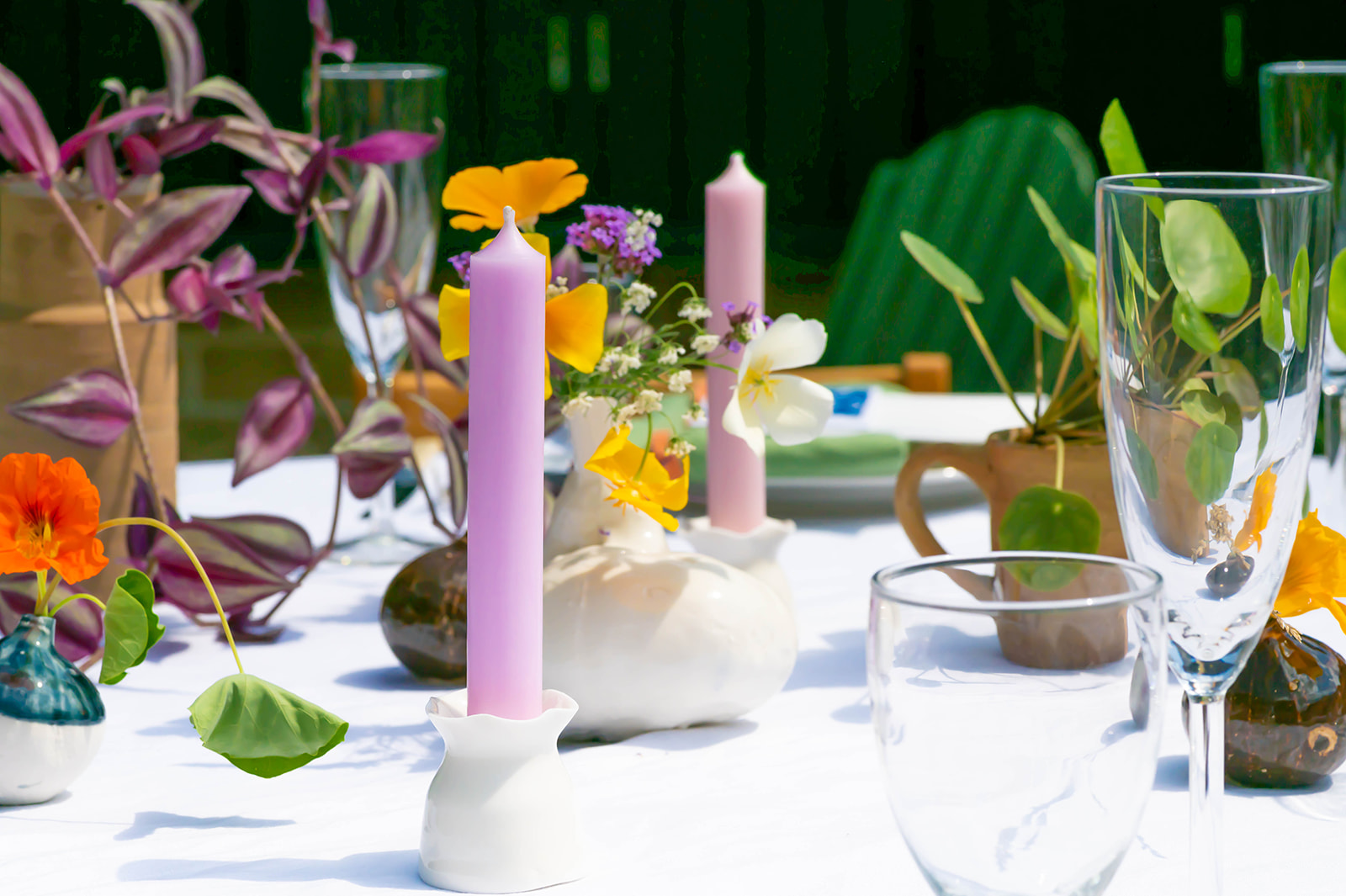 Van Gogh House presents A Clear Comfort, a unique three course dinner and immersive performance by artist

Ian

Giles inspired by the homes of queer artists. 
Drawing on Ian's research, audiences will be transported beyond the walls of Van Gogh House and into the homes of pioneering LGBTQI+ artists such as filmmaker Derek Jarman and pioneering photographer Alice Austen.
The following feast will be cooked by local social enterprise and speciality vegan restaurant Cafe Van Gogh and offers the rare opportunity to eat in the house that Vincent called home. Each course has been themed by Giles, reflecting his research. Creating an intimate domestic atmosphere of a handful of guests a night, the table will be set with hand-painted table cloths and edible flowers and leaves grown by Giles will be served.
Giles' expansive and alternative tour will be brought to life by a dynamic group of actors and an original score created with musician Sophie Crawford.
Part of Ian Giles' residency at Van Gogh House, supported by Arts Council England and the Elephant Trust.
Menu
Lavender Haze
Brixton Gin Cocktail
'Lavender boy' was a term used for gay men in the 1920s. Feminine men were said to have 'a streak of lavender' running through them – How marvellous that must feel!
Modern Nature
Charred Broccoli with Almond Creme
Inspired by the natural colours within the landscape of Derek Jarman's Dungeness beach
Staten Island Garden Club
Pulled Shiitake, Summer Squash and Spinach Tagine with Giant Couscous
Alice Austen founded the garden club in 1914, it is still active today – This summer the group are growing mushrooms on logs in Alice's garden; Shiitake mushrooms are considered nonbinary. Fungi reproduce in a variety of ways, some are asexual and multiply by spreading their spores, others are able to mate with themselves.
Deep Down Inside
Rhubarb Sorbet
The Music Box club in Chicago was pitch black with only one cheesy coloured lightbulb – like Forced Rhubarb the atmosphere in the club grew out of complete darkness. Rhubarb stalks grow faster in the dark as the plant searches for light to make chlorophyll. The sweet glucose produced in the rhubarb that would normally be used to grow the plant's huge leaves is instead stored in the stalks which makes them sweeter instead of sour.
For dietary requirements, please get in touch with janne@vangoghhouse.co.uk – please note this is a vegan meal.
Ian Giles
Ian Giles lives and works in London. His performances, filmmaking and social practice create new networks to record and celebrate queer histories and experiences. Upon graduating from the Slade MFA, 2012 he was a LUX Associate Artist. Recent exhibitions, performances and screenings include: 'A Reflection in Time' commissioned by MIMA and broadcast on BBC Sounds (2023); The London Open at the Whitechapel Gallery, London (2022); Outhouse at Kettle's Yard, Cambridge & Firstsite, Colchester (2019); Studio Four at OUTPOST, Norwich (2019); Trojan Horse / Rainbow Flag presented by Gasworks at Bethnal Green Working Men's Club, London (2019); After BUTT, NY Art Book Fair at MoMA PS1, New York (2018); Video Club: Sex Talks at Stedelijk Museum, Amsterdam (2018) and After BUTT at Chelsea Space, London (2018).