A Clear Comfort
Ian Giles
April to October 2023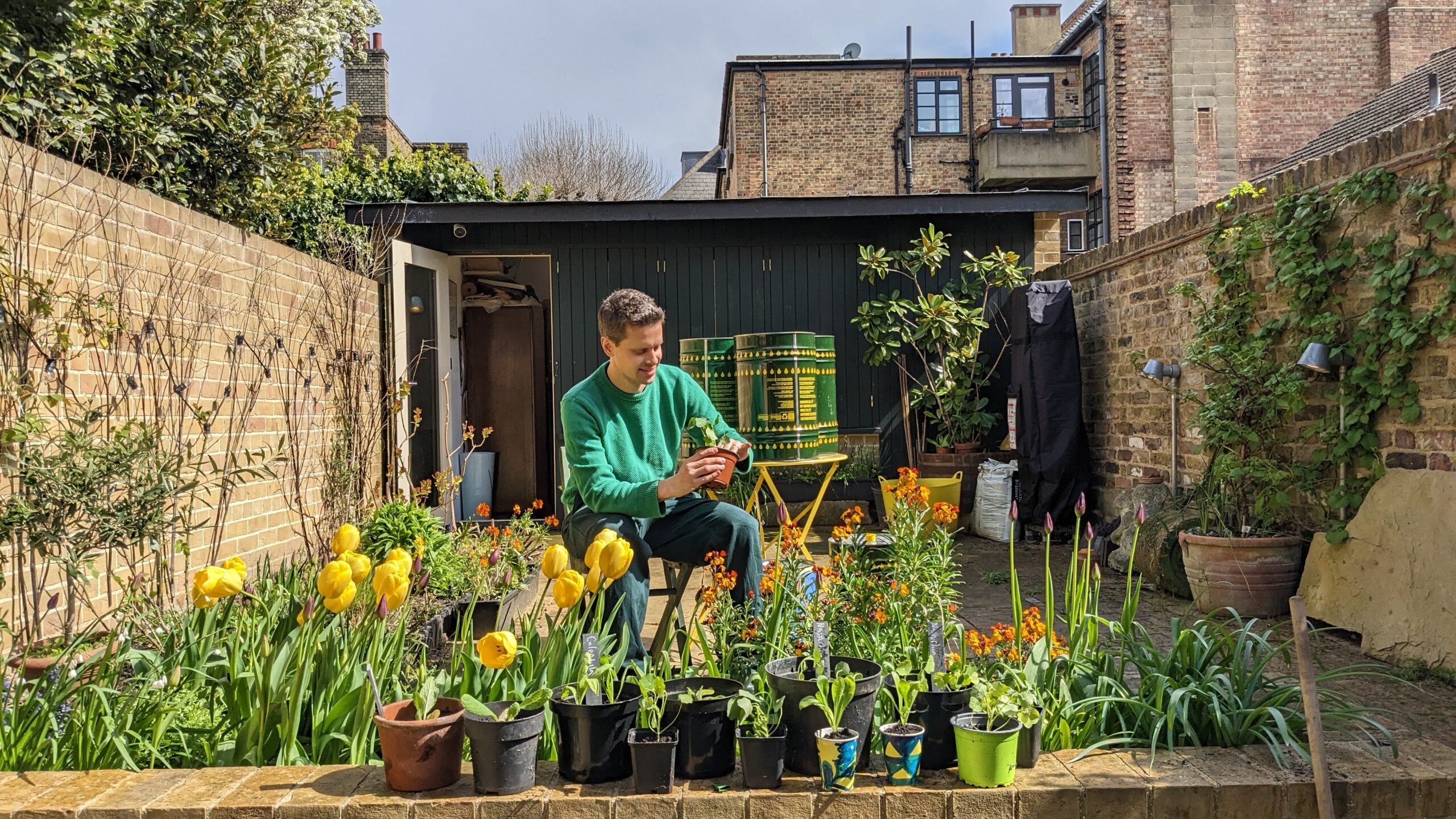 A Clear Comfort
Van Gogh House presents 'A Clear Comfort' by Ian Giles, who was in residence across April 2023. A commissioned performance, alongside conversations and events, this new work engages with a legacy of queer homemaking.
You Are Welcome Here
A Clear Comfort draws on Ian's research into national and international homes of LGBTQ+ artists, such as American photographer Alice Austen's house 'Clear Comfort' on Staten Island; Derek Jarman's 'Prospect Cottage' in Dungeness and the origins of House Music in gay clubs in 1970s Chicago. 
Having conducted first hand interviews and site visits to these homes, Giles devised an alternative tour of Van Gogh House, developed with musician Sophie Crawford and a group of performers. Presented as a promenade performance from the 28th June to 2nd July, the audience were taken beyond the physical walls of the house and into the spaces of pioneering queer artistic voices. 
Following the performance, the audience enjoyed a communal meal selected by Ian and cooked by local social enterprise and vegan restaurant Cafe Van Gogh. The tables were set with bespoke tablecloths based on Ian's ink paintings, collected ephemera and photographs taken throughout his time at Van Gogh House.
Performed by Genevieve Dawson, Josh-Susan Enright, Ian Giles, Emma Prendergast, Ryan Still, and PK Taylor.
Get Higher
On the upper floors of the house Ian queered the spaces by adapting the existing light fittings with pink bulbs. This simple intervention playfully utilizes light to claim space, with the pink glow transforming each room like a score, filling the house with a new mood.
Pink Is The Strongest Colour [2018] is a time-lapse film of a sweet pea growing. Made from found 16mm film of which only the magenta ink has not degraded due to a chemical fault in early Kodak film. This erosion is known as 'pinking'. Pink Is The Strongest Colour hints at the erasure of LGBTQ+ spaces and histories, in turn it points to the power of queer narratives to shine through and be seen.
Grounding
Living in residence at Van Gogh House throughout April, Giles engaged with gardening as a radical queer act and LGBTQ+ families and homes as sites of quiet revolution. His performance and communal meal sees the culmination of this research, most poignantly in the serving of edible flowers and leaves grown by Giles in collaboration with creative urban activist and local gardener, Carole Wright. Queer-coded plants such as lavender and pansies were planted during community workshops at Van Gogh House and nearby Van Gogh Walk. Other public events during his residency included a social LGBTQI+ Family Breakfast hosted in collaboration with parent and curator, Gemma Rolls-Bentley, a workshop led by author Lotte Jeffs at Reay Primary School celebrating different family structures, based on her children's book, My Magic Family, and a Van Gogh House tour and discussion for LGBTQI+ people over the age of 55 with the charity Opening Doors.
A Clear Comfort is generously supported by Arts Council England and The Elephant Trust.
Menu
Lavender Haze
Brixton Gin Cocktail
'Lavender boy' was a term used for gay men in the 1920s. Feminine men were said to have 'a streak of lavender' running through them – How marvellous that must feel!
Modern Nature
Charred Broccoli with Almond Creme
Inspired by the natural colours within the landscape of Derek Jarman's Dungeness beach
Staten Island Garden Club
Pulled Shiitake, Summer Squash and Spinach Tagine with Giant Couscous
Alice Austen founded the garden club in 1914, it is still active today – This summer the group are growing mushrooms on logs in Alice's garden; Shiitake mushrooms are considered nonbinary. Fungi reproduce in a variety of ways, some are asexual and multiply by spreading their spores, others are able to mate with themselves.
Deep Down Inside
Rhubarb Sorbet
The Music Box club in Chicago was pitch black with only one cheesy coloured lightbulb – like Forced Rhubarb the atmosphere in the club grew out of complete darkness. Rhubarb stalks grow faster in the dark as the plant searches for light to make chlorophyll. The sweet glucose produced in the rhubarb that would normally be used to grow the plant's huge leaves is instead stored in the stalks which makes them sweeter instead of sour.
Residency Events
LGBTQIA+ Family Breakfast
Ian's LGBTQIA+ Family Breakfast, hosted in collaboration with parent curator Gemma Rolls-Bentley, welcomed families to explore the house and discuss queer homemaking, while providing drawing and gardening activities for children.
Community Planting with Ian Giles and Carole Wright
A day of community planting with Ian Giles and Carole Wright saw queer coded plants, including rosemary, lavender, pansies and parsley, planted in and around Van Gogh House. These plants will eventually be served in a communal meal eaten alongside the performance of A Clear Comfort in June.   
Reay Primary School Workshop
An educational session led by author Lotte Jeffs at Reay Primary School celebrating different family structures, based on her children's book, My Magic Family.
Discussion Group with Opening Doors
A Van Gogh House tour and discussion led by Ian for LGBTQIA+ people over the age of 55, organised with the charity Opening Doors.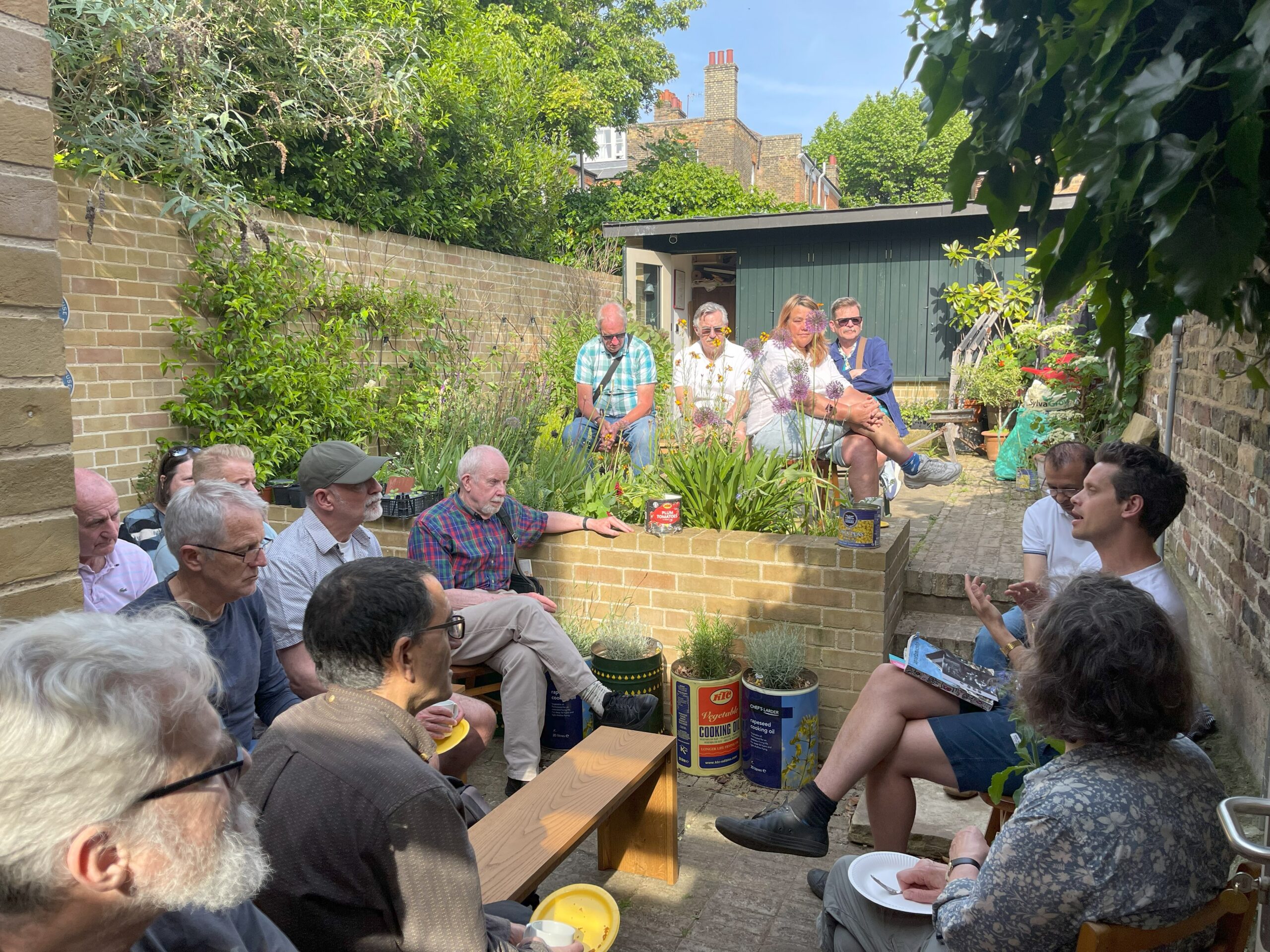 About the Artist
Ian Giles lives and works in London. His performances, filmmaking and social practice create new networks to record and celebrate queer histories and experiences. Upon graduating from the Slade MFA, 2012 he was a LUX Associate Artist. Recent exhibitions, performances and screenings include: A Reflection in Time commissioned by MIMA and broadcast on BBC Sounds (2023); The London Open at the Whitechapel Gallery, London (2022); Outhouse at Kettle's Yard, Cambridge & Firstsite, Colchester (2019); Studio Four at OUTPOST, Norwich (2019); Trojan Horse / Rainbow Flag presented by Gasworks at Bethnal Green Working Men's Club, London (2019); After BUTT, NY Art Book Fair at MoMA PS1, New York (2018); Video Club: Sex Talks at Stedelijk Museum, Amsterdam (2018) and After BUTT at Chelsea Space, London (2018). Forthcoming exhibitions and projects include On Railton Road at The Museum of the Home, London and Edward / Maurice at the Heong Gallery, Cambridge. www.iangiles.co.uk
Acknowledgements
A Clear Comfort was generously supported by Arts Council England and The Elephant Trust.