WILD STONE
Weekend of the 28th and 29th May 2022
Self-guided visits 10am – 6pm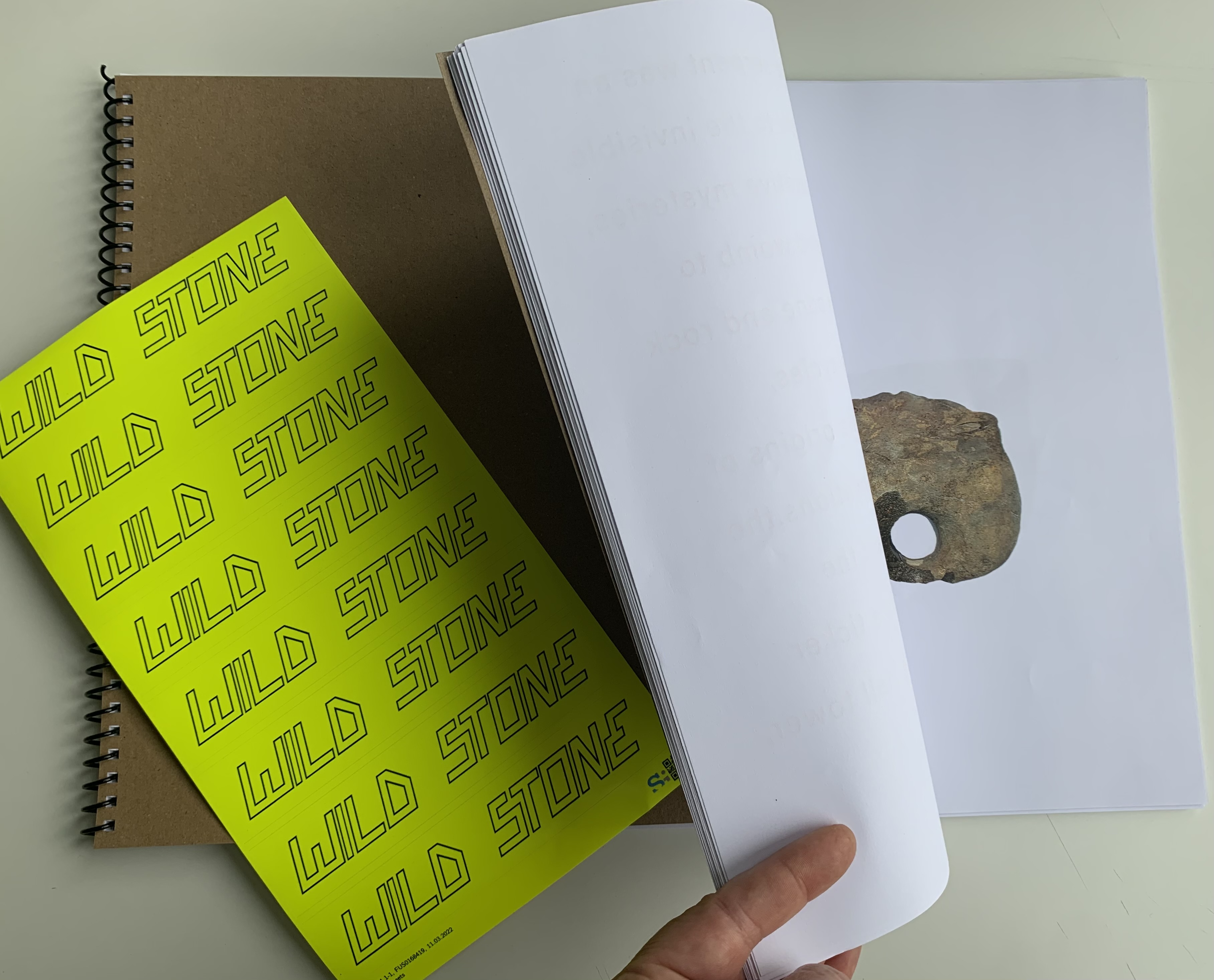 A collaboration between MA Sculpture at the RCA, Van Gogh House, The Poor House Reading Rooms and Tate Archive.
About the Project
Paul Nash's guide to Dorset is extraordinary. It was published by the great oil giant "shell oil" as one of a series of guidebooks for motorists on British counties. Nash produced a guide which he filled with stirring images, poetic speculations on deep time and sets out the vision of landscape as a surrealist object.Though Nash is known for his investment in spirituality, and phenomenology Nash also had a prescient post human vision for surrealism and ideas of the ontological real informed by science. Wild Stone considers this and the the conversations about time, geology and place held with Eileen Agar, her terms 'Wild Flow' and 'Womb Magic' in relation to embodied relationships with the geologic, and the International, decolonial and political reach of surrealism.
Each artist has used the book, its spiral binding, mix of papers and descriptive and poetic texts and images as a provocation and motif to make a work for a new publication WILD STONE – exploring the cityscape and rural landscape as a surrealist object – of wild stone – replete with the forces of physics, geology, and deep time as well as human cultural action.
Artists
Lesley Sharpe, Melanie Jackson, Sara Binadwan, Leonie Cameron, Helen Clarke, Lucy Ellerton, Ellie Hoskyns-Abrahall, Yaze Huang, Jeun Jung, Sophie Kaiya, Seongeun Lee, Tingting Lou, Kathryn Maguire, Manyu Qi, Haoying Qian, Wenyi Qian, Edward Rollitt, and Shuochun Xiang, with a foreword by curator and writer Sophie J Williamson and an introduction to the archive by Tate Archivist Darragh O'Donoghue.
The Poor House
Reading Rooms
The Poor House Reading Rooms is a living house, as well as an archive of modern and contemporary artists books and affordable editions housed in a former church poor house in a rural setting near the Jurassic coast in Dorset. It hosts residencies, research visits and publishing projects.