DRESSED CRAB
Recipe by Philip Coulter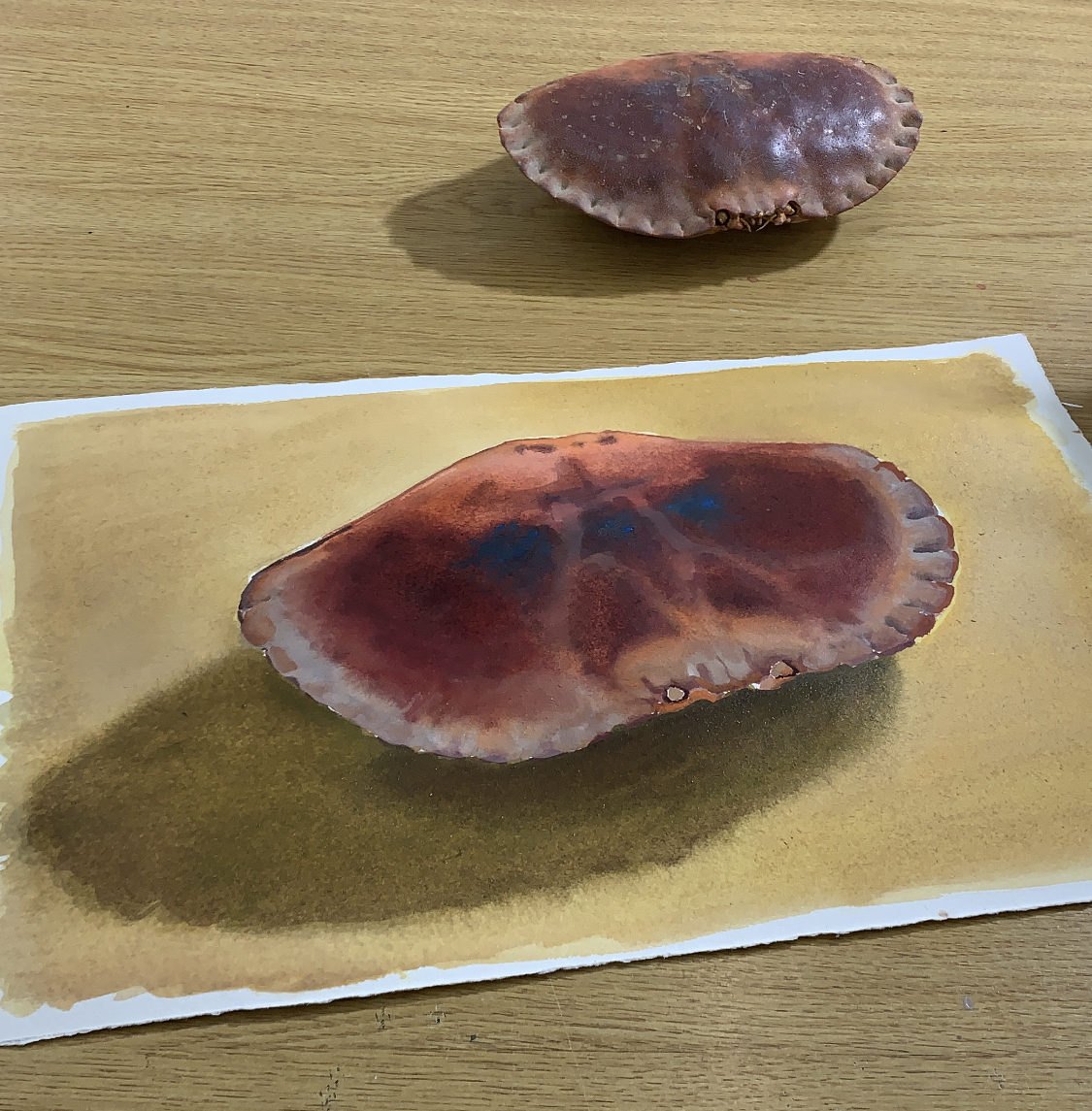 As part of Allison Katz' contribution to our On the Western Window Pane poster project,she has shared with us her husband Philip's recipe for dressed crab.
Philip Coulter is one half of Rocks Oysters, an oyster shop and delivery service. This recipe featured in a booklet put together by the Shellfish Association of Great Britain called "Cooking with Crab".
Have a go at following this recipe and send in any pictures, we'd love to see all your dressed-up crabs!
Ingredients (Serves 4)
4 small cooked brown crabs 600/800g each. (you can follow the same recipe using spider crab)

4 hard boiled eggs

1 bunch chives

Homemade mayonnaise
Mayonnaise
2 egg yolks

2 tsp white wine vinegar

1 tsp English mustard

2 tsp Dijon mustard

½ tsp salt

1 pinch black pepper

100ml olive oil

200ml vegetable oil
Method
Crack and pick all white meat from claws and body, place on a clean plate

Go through the meat to make sure there are no bits of shell, and divide into four equal piles

Spoon out the brown meat from the shell into a bowl and mash with a fork

Clean shells and break away any thin outer edges of the shell to form the serving dish

Divide the white meat between the two sides of the shells and fill the middle with the brown meat.

Where the white and brown meat joins, sprinkle with finely chopped egg white, followed by a line of finely crumbled egg yolk and a line of chopped chives. Keep cool.

Prepare the mayonnaise by combining all the ingredients except oils in a bowl or food processor. Slowly whisk/blend in the oil (if it becomes too thick, add a teaspoon of water). When all the oil is incorporated, check seasoning and adjust.

Serve the dressed crabs with plenty of soda bread and mayonnaise.