ROMA TEARNE
Writer-in-Residence
April 2022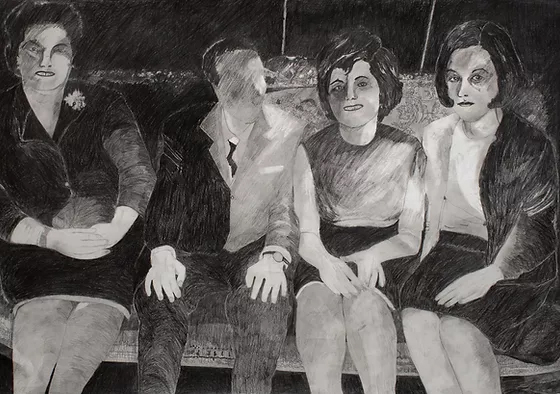 Roma Tearne will be our first writer-in-residence at Van Gogh House in April 2022. The author and artist will be developing new writing, excavating memories from when she lived in the area as a child and inviting our local community to participate.
About the project:
Letter to a Ghost
In April 2022 Roma Tearne will spend a month living at Van Gogh House, a street away from the house to which she moved as a ten-year-old in 1963, fleeing the conflict in Sri Lanka. During this time she will develop the script for a podcast and the foundations of a novel memoir. She will draw on her memories of the area in letters written to Van Gogh, another young arrival to these streets, in another time.
"I plan on making a journey around the area between Van Gough House and my old home, not visited for many years. Hackford Rd and Southey Rd when I grew up was my stomping ground. It is the place where my third novel Brixton Beach is set and has stayed in my mind for many years.  It is an area rich in memories, of childhood and school days, of adolescent angst and adult nostalgia and it is these memories that I now plan to excavate. Part travelogue, part 'narrative' the project will begin life as a short story…"    – Roma Tearne
Also seeking others' memories of the area, Roma will reach out to residents of the streets between Hackford, Southey and Vassal Roads, as well as those living on Brixton Road between 1963 and 1980.  If you or someone you know lived in this area during this time and would be happy to share your memories, do get in touch at info@vangoghhouse.co.uk
Roma will be running two writing workshops with our local community partners, the fabulous Baytree Centre and Roma's former primary school, Christchurch Primary, as part of this project.
If you would like to try your hand at life writing why not join a 2-day intensive masterclass with Roma on the May bank holiday weekend? Find out more here.