London Drawing Group
August 2022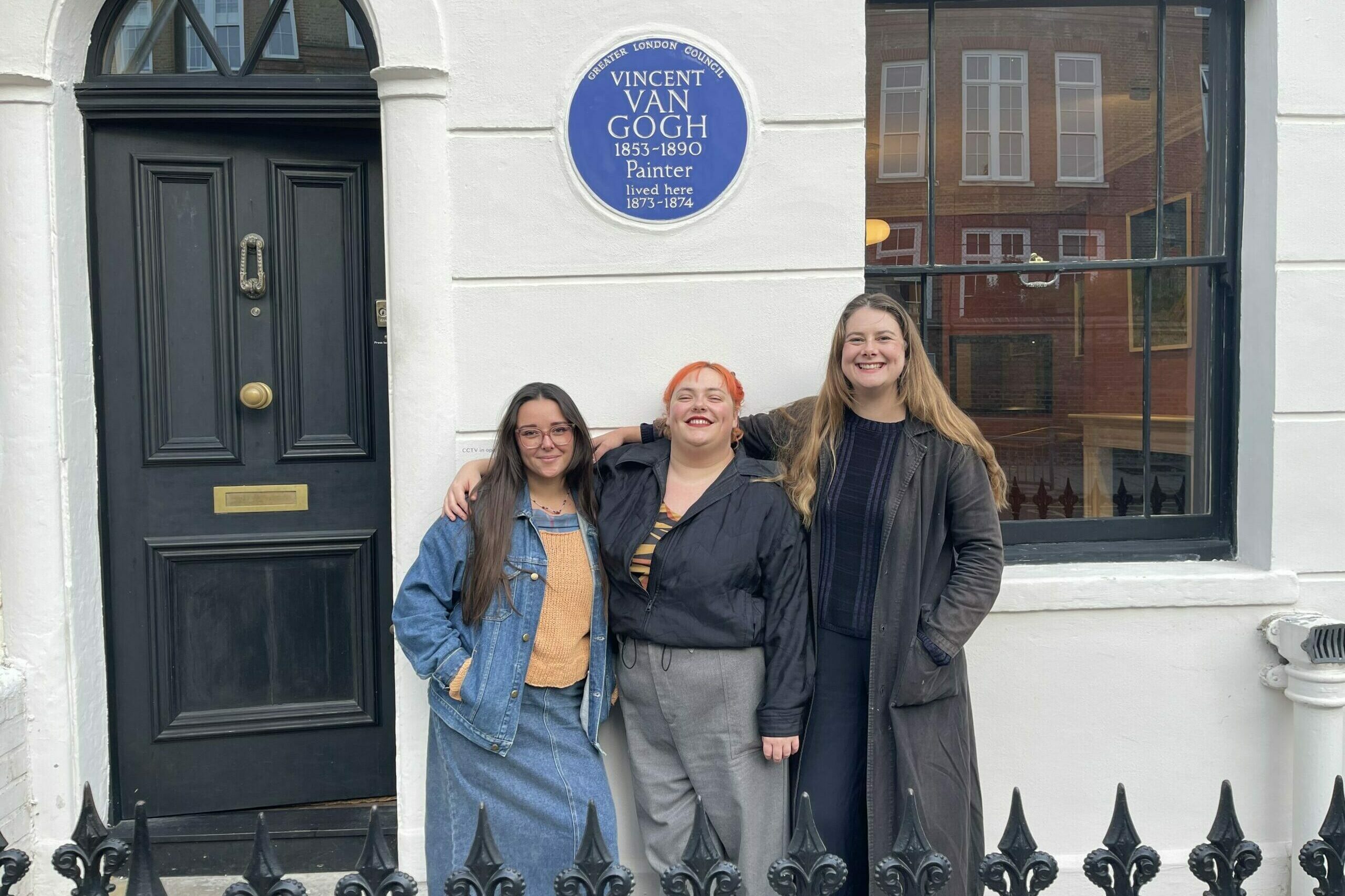 London Drawing Group members Luisa, Lily and Frances, lived in Van Gogh House as part of a teaching residency where they ran a series of online workshops and a talk.
About London Drawing Group
London Drawing Group is an all-female art and teaching collective founded in 2016 by Luisa-Maria MacCormack, Lucy Mcgeown and Frances Stanfield. They met whilst studying at the Royal Drawing School in 2014, and now run a program of diverse, unique classes all over London and online, collaborating with major institutions and attracting thousands of students as well as running regular exhibitions and maintaining their own studio practice.
About London Drawing Group's residency
Luisa, Lily and Frances taught a variety of online workshops directly from the rooms in VGH, as well as creating their own work and sharing it live on Instagram throughout their stay, and welcoming everyone to join them in exploring, drawing and learning about the house. All their classes are pay-what-you-can, they believe high quality art classes should be available to everyone whatever their level or financial situation.
During their teaching residency, London Drawing Group led three workshops: Drawing Van Gogh House: Hidden Treasures, Drawing Domesticity, and Painting Sunflower, as well as hosting a talk alongside Livia Wang: Van Gogh's Women.
From London Drawing Group
"Engaging in a teaching residency at the Van Gogh House was both professionally and personally an extremely rewarding experience. After moving online in 2020 we'd had little time to be together in the same space, so this time together was invaluable. Our time in the house was spent creating dedicated online drawing sessions within the physical space, sharing the house and our drawings on Instagram live. The house itself is an extremely beautiful, calm and inspiring space.
What was truly wonderful about this residency, aside from the incredible space, were Livia, Anna, and the VGH team offered thoughtful advice throughout, creating an environment where we felt genuinely nurtured and supported. This curated and gentle environment allowed us to envision the house as a collaborative space which we wanted our students to enter and enjoy virtually along with us, and our workshops were also informed by our own experiences making work in response to the house. Both the house itself and the VGH team's enabled us to make independent explorations as well as develop the way we teach classes to our worldwide students. Thank you Van Gogh House!" 
– London Drawing Group