Help us celebrate Van Gogh's Birthday!
It's Van Gogh's birthday on March 30th; get creative and send him a card!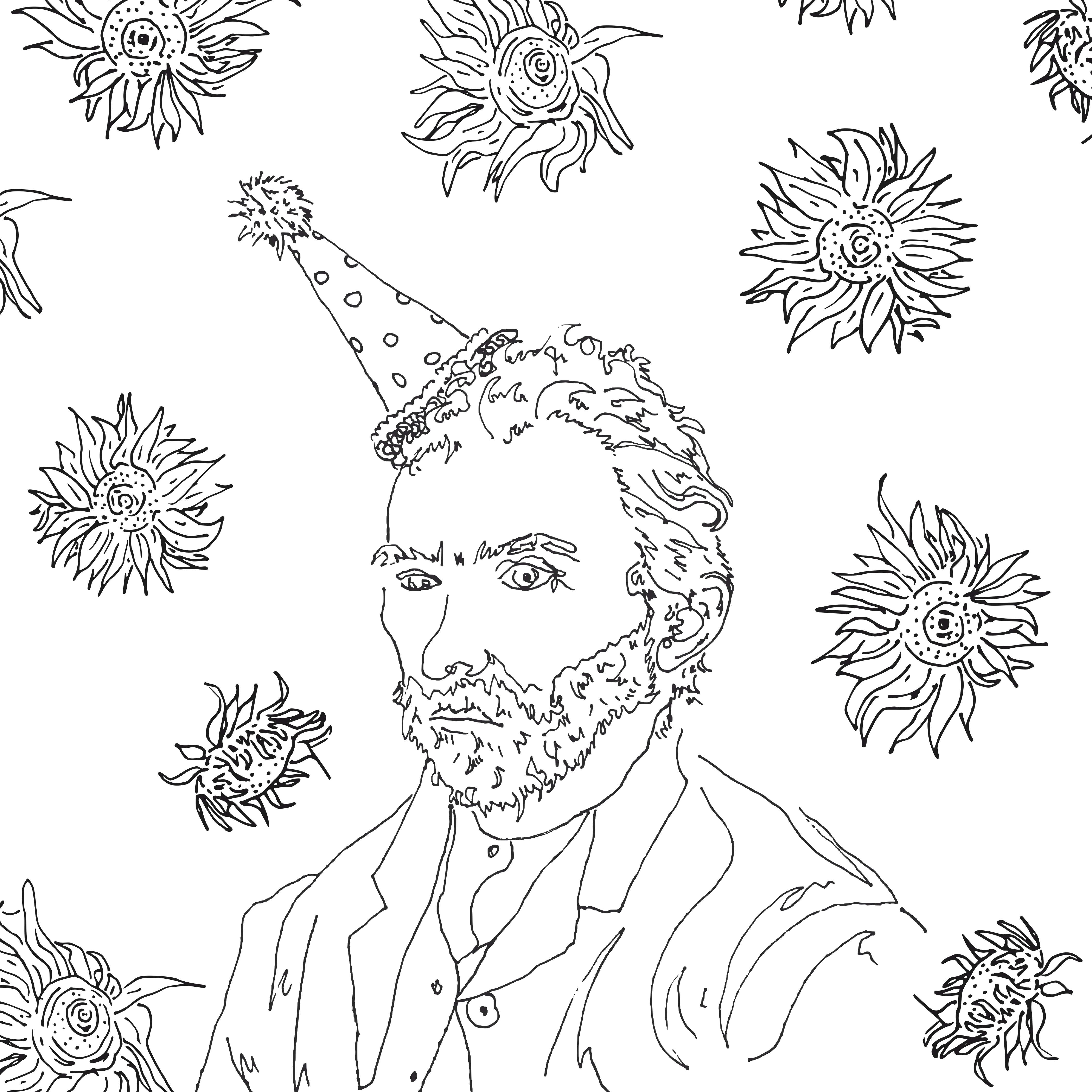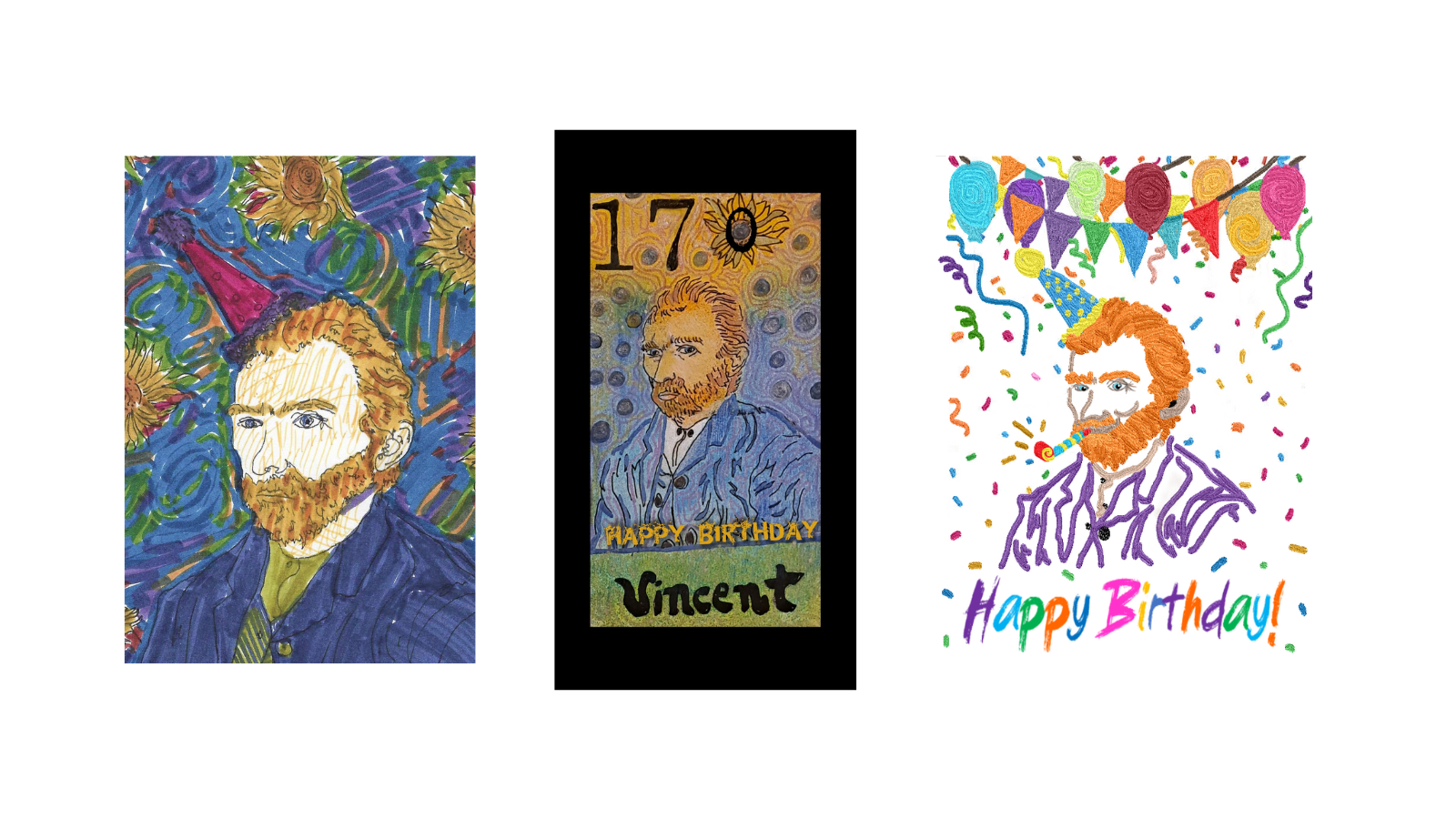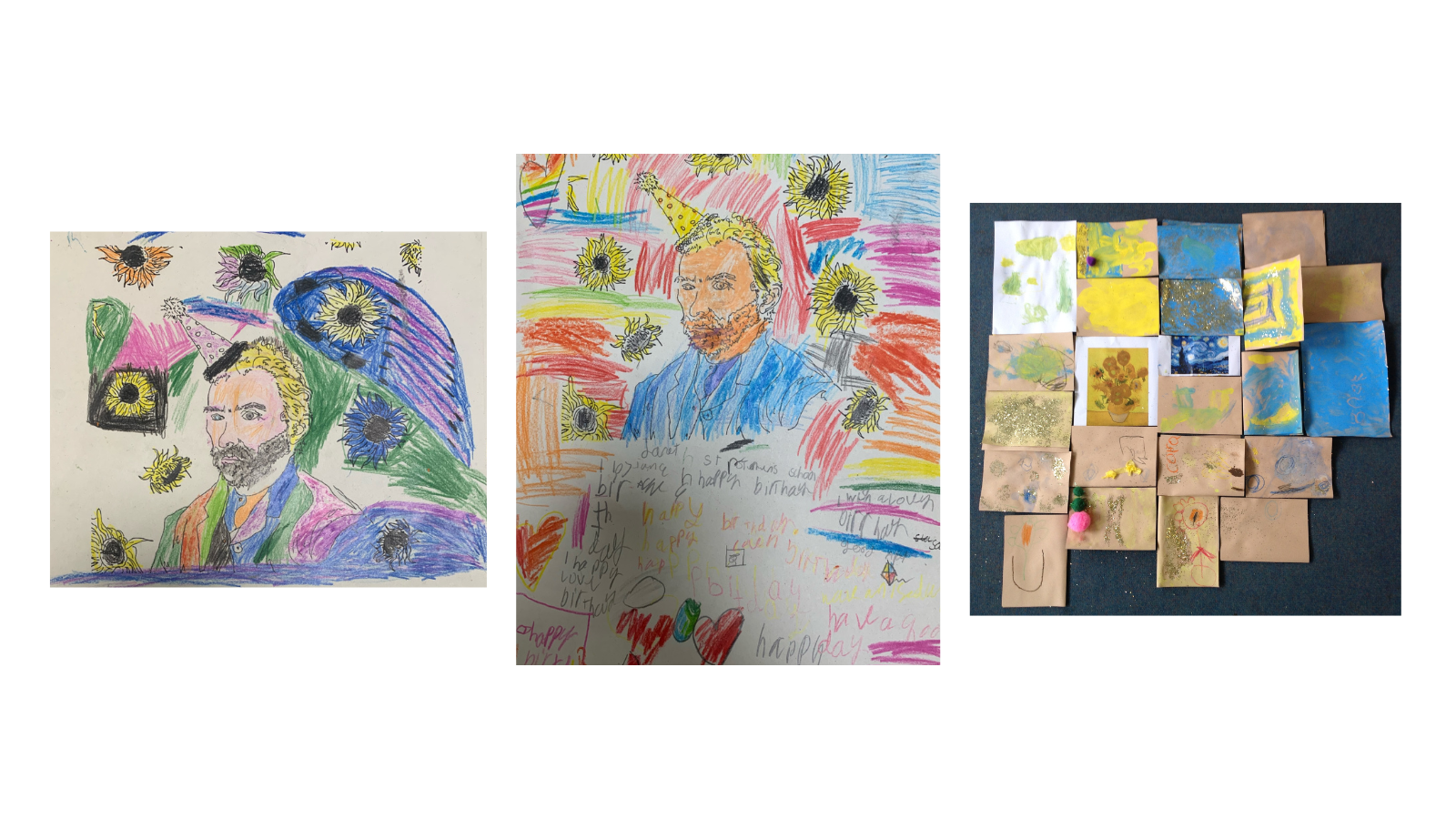 *Deadline Closed*
A big thank you to all the Van Gogh fans, schools, artists and local friends who got involved in celebrating Vincent's birthday and sent in a card. We've loved seeing your creations!
Here are a few, including from St Stephens CE, Heathbrook Primary School, Pamela Oakley, Fiona Hepburn and more.
————
On 30th March 1874 Vincent Van Gogh spent his 21st birthday here at 87 Hackford Road, Brixton, London. He was working as an assistant art dealer in Covent Garden. Keen to dress smartly and fit in, Vincent received a guilder from his family to buy a pair of cufflinks to go with his watch chain.
This year to celebrate Van Gogh's birthday (he would have been the grand age of 170!), we're asking you to send Vincent a birthday card!
Whether you live locally, or on the other side of the globe, it's time to get creative: simply print off and colour in our card template or draw a design of your own.
A selection of cards will be on display during our March tour weekend (25th – 26th), and on our website!
Please post your cards to 87 Hackford Road, London SW9 0RE, or drop it in our letterbox, including your name and an email address (in case we need to get in touch).
Alternatively email us a picture to info@vangoghhouse.co.uk 
Deadline for posting: 22nd March 2023 (don't forget to stick on a stamp!)