September Tours

12/08/2019
Our spring and summer tours have now ended, and we are looking forward to welcoming visitors to the house again during September for the Lambeth Heritage Festival and Open House Weekend. We still have a few spaces remaining for our tours during the Heritage Festival on September 8th and 13th, and we will be opening our bookings on August 20th for Open House Weekend which is taking place over September 21st and 22nd. Bookings for Lambeth Heritage Festival can be found on our
Book a Tour
page, and more information about Open House tours will be released here as well over the next two weeks.
That's A Wrap

24/07/2019



With ten out of thirteen performances of Vincent's Brixton selling out, we want to extend a big thank you to everyone who came to the show and made it a success! We were thrilled to host the talented actors from Pulp Rocket Theatre at the house and to stage the production at 87 Hackford Road, the very place where the events in Nicholas Wright's play 'Vincent in Brixton' unfold and where Vincent van Gogh penned his letters to his family. We are still running several tours throughout July and August, and will resume the house's events calendar in September. Don't forget to sign up to our newsletter to stay up to date with the latest news on our talks, exhibitions, and more, as we have some exciting events planned for the Fall!
Vincent's Brixton
10/07/19

Pulp Rocket Theatre continues rehearsals for Vincent's Brixton at 87 Hackford Road in anticipation for the production run next week July 16-21! Our Tuesday and Wednesday performances have already sold out, and tickets can be booked via the Eventbrite link below. BOOK NOW
JulyAug9.50
01/07/19

It is hard to believe that one month has passed since the renovation work at the Van Gogh House London was completed! We have enjoyed introducing the house to our first visitors through guided tours, staging our inaugural exhibition 'Unreliable Biographers', and even hosting our local Mayor, Ibrahim Dogus along with Gary Chalcroft, the son of Paul Chalcroft who discovered that Van Gogh lived at 87 Hackford Road (both pictured here).
To celebrate our summer season, all of our guided tours will now be offered at £9.50 per ticket. Enter the code JulyAug9.50 at check-out to take advantage of the discount.


Exhibition: Unreliable Biographers extended
07/07/19

We are excited to announce that our current exhibition, Saskia Olde Wolbers' Unreliable Biographers, will be extended by one more weekend. The exhibition will be open Sunday July 7th from 2-5pm, and her film 'Yes, These Eyes are the Windows' and the intricate model sets she used to create it, will be on display.

In 'Yes, these Eyes are the Windows', the house itself is cast as the biographer, chronicling the ebb and flow of its inhabitants and revealing the influence Vincent van Gogh's brief presence has had on the building's heritage. Weaving together facts, half-truths, beliefs, and conceits, Olde Wolbers uses Van Gogh as a lens to present alternative narratives and existences embedded within 87 Hackford Road over its 200 year lifespan.






Vincent's Brixton
16/07/19 - 21/07/19

We are excited to be working with Pulp Rocket Theatre who are currently in rehearsals for their production 'Vincent's Brixton' which will be staged at Hackford Road July 16-21! Weaving together Van Gogh's letters with scenes from Nicholas Wright's acclaimed play 'Vincent In Brixton' originally set at Hackford Road, Pulp Rocket Theatre's site-specific production is a thought-provoking imagining of Van Gogh's relationship with the Loyers and his family, and an intimate portrayal of the artist's time in London.

Click here

to book tickets for the performances, and find out more about Pulp Rocket Theatre at @rocketpulp on Facebook, Twitter and Instagram.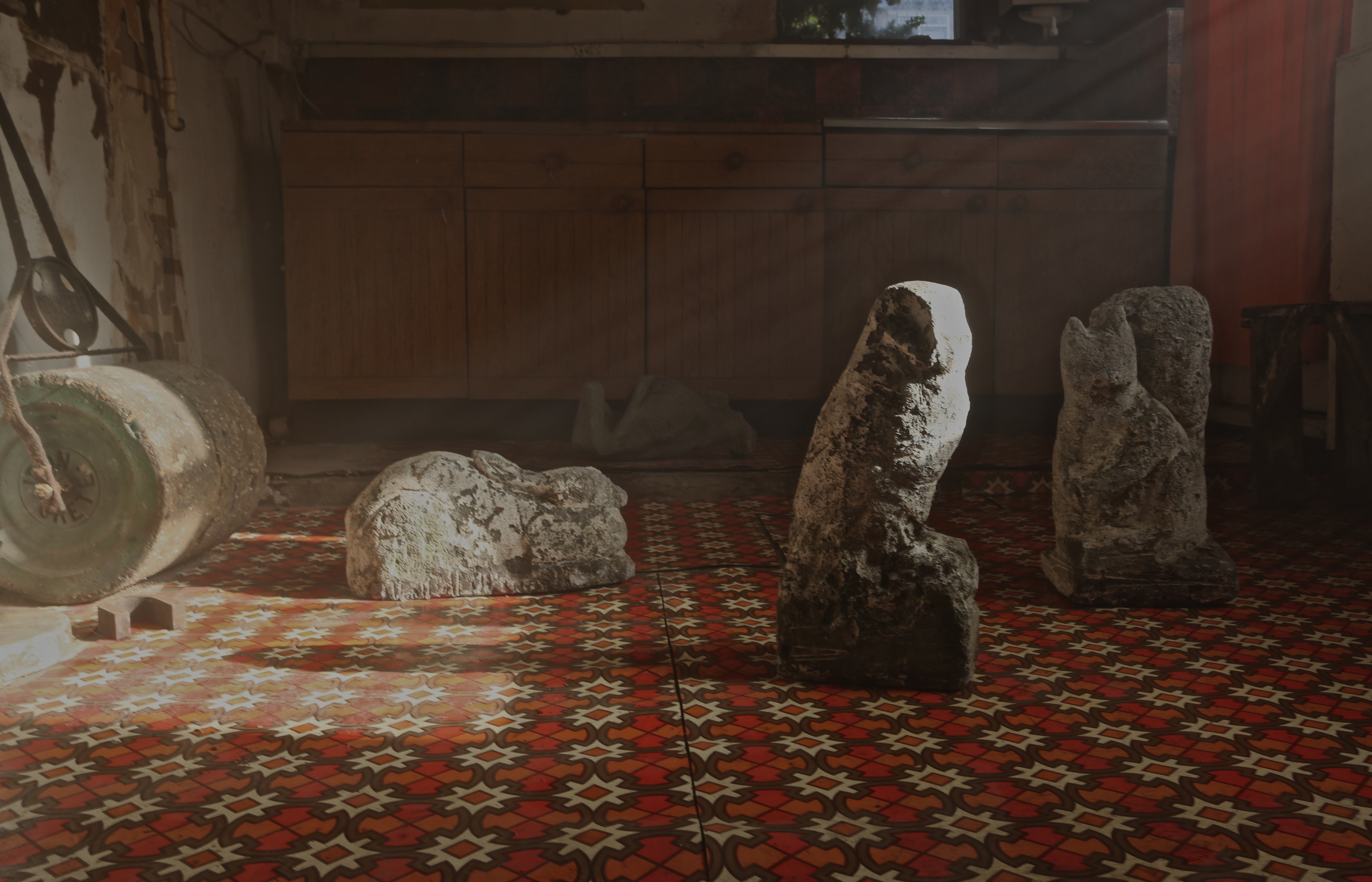 Exhibition: Unreliable Biographers by Saskia Olde Wolbers
05/06/19 - 30/06/19

The Van Gogh House London is delighted to announce its first exhibition since its renovation.

Unreliable Biographers

is a solo show by artist and filmmaker Saskia Olde Wolbers, bringing together a body of work that directly responds to the legacy of Hackford Road.

Click here

to find out more information about the exhibition and how to visit.
Van Gogh House London Logo Announcement
10/05/19

We're excited to share our new identity for Van Gogh House London, inspired by the blue plaque unveiled in 1973. Created by our good friends, designers Joe Mercer and Katy Angus. Stay tuned for other pieces they've made for us!
Van Gogh Europe Visit
02/05/19
The Van Gogh House welcomed
Van Gogh Europe
– a collective of museums, institutions, and landmarks across Europe affiliated with Van Gogh – to its sister space the San Mei Gallery this week. In addition to discussing exciting developments for the upcoming year, the visit also included tours of 87 Hackford Road led by our volunteer tour guides!
Tour Bookings Are Now Live!
12/04/19
After weeks of preparation, we are excited to announce that we are launching timed entry tours of 87 Hackford Road! Visit our
Book a Tour
page where you can find more information and follow the link to our
Eventbrite page
to book. Visitors will have a chance to learn about 87 Hackford Road and its most famous tenant through a guided tour of the surrounding area and the house itself. We will be releasing a new batch of tickets every 3 months, so if you are planning a visit in the future keep checking our site for further dates.
Our dedicated group of volunteer tour guides have been researching the house, its stories, and the local area, and are pictured here studying maps of London documenting areas that were bombed during the war. 87 Hackford Road narrowly avoided destruction during the Blitz - three terrace houses directly next to it (depicted in
this sketch
) were struck.
Welcome to the Van Gogh House London
20/03/19

Our renovation is now entering its final stages, and in anticipation of the house's opening later this spring we will be sharing news about the Van Gogh House London with you here. Don't forget to follow us on Instagram at

@vangoghlondon

for regular updates to learn more about the project.

During the building works at the house, several artefacts concealed within the floorboards and attic were uncovered by our contractors, Triskele Conservation. Leading Van Gogh expert Martin Bailey (pictured here with our Director) announced these findings in his article

Discoveries under the floorboards of Van Gogh's bedroom in Brixton

published in The Art Newspaper last week. Read the article to find out more about the discoveries, which include a prayer book and insurance documents (dated around the time of Van Gogh's stay!), and a watercolour sketch of flowers. We are excited to be working with the Conservation Department at Camberwell College of Arts, who will be restoring these items.